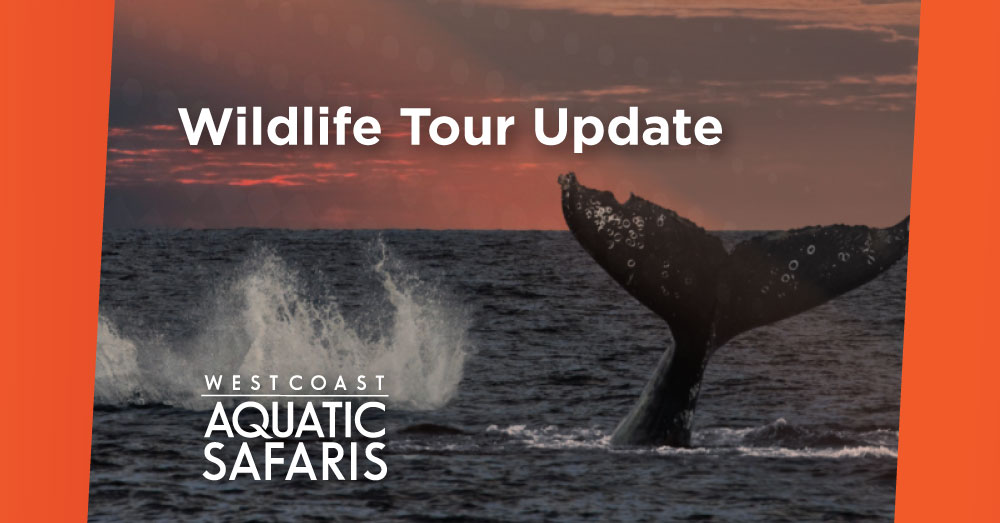 Good morning Tofino!
Even though it is summer here in Tofino, the ocean's water temperature doesn't rise as much as you'd think it would.
Did you know that the water temperature varies very little throughout the seasons? It ranges from around 8
°C
to 15
°C.
Don't miss your chance to get out on the water, check out our upcoming trips below!
TODAY – (Tuesday, July 5th)
10:30 AM Whale Watching 🐋 : CONFIRMED – Space Available
11:00 AM Bear Watching 🐻 : CONFIRMED – Space Available
1:30 PM Whale Watching 🐋 : CONFIRMED – Space Available
5:00 PM Whale Watching 🐋 : Space Available
TOMORROW – (Wednesday, July 6th)
8:45 AM Whale Watching 🐋 : CONFIRMED – Space Available
11:45 AM Bear Watching 🐻 : CONFIRMED – Space Available
2:15 PM Whale Watching 🐋: Space Available
5:30 PM Whale Watching 🐋: Space Available