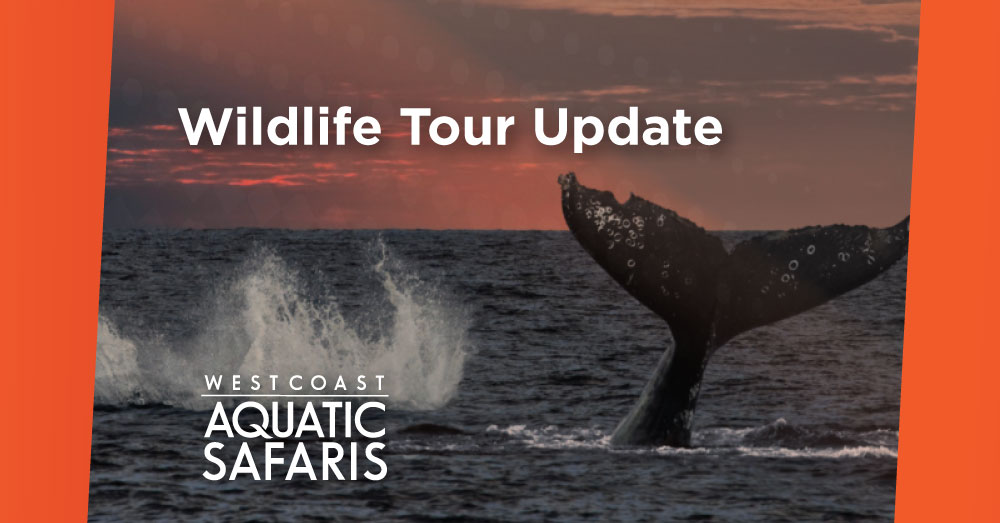 Good morning,
Happy Monday! I hope you are doing well this morning and that everybody's not too bruised up from the bull riding at the BEAR yesterday. 😂
Let's start the week off right with a fun fact!
Did you know? California sea lions are the fastest among the seals and sea lions. They can swim up to 40 km/hr! They like to surf too!!
Now you know.
Have a look at our upcoming schedule below and thanks for reading.
TODAY – (Monday, July 4th)
10:15 AM Bear Watching 🐻 : Space Available
10:30 AM Whale Watching 🐋 : CONFIRMED – Space Available
2:00 PM Whale Watching 🐋 : CONFIRMED – Space Available
5:00 PM Whale Watching 🐋 : Space Available
TOMORROW – (Tuesday, July 5th)
10:30 AM Whale Watching 🐋 : CONFIRMED – Space Available
11:00 AM Bear Watching 🐻 : CONFIRMED – Space Available
1:30 PM Whale Watching 🐋: CONFIRMED – Space Available
5:00 PM Whale Watching 🐋: Space Available
Maya