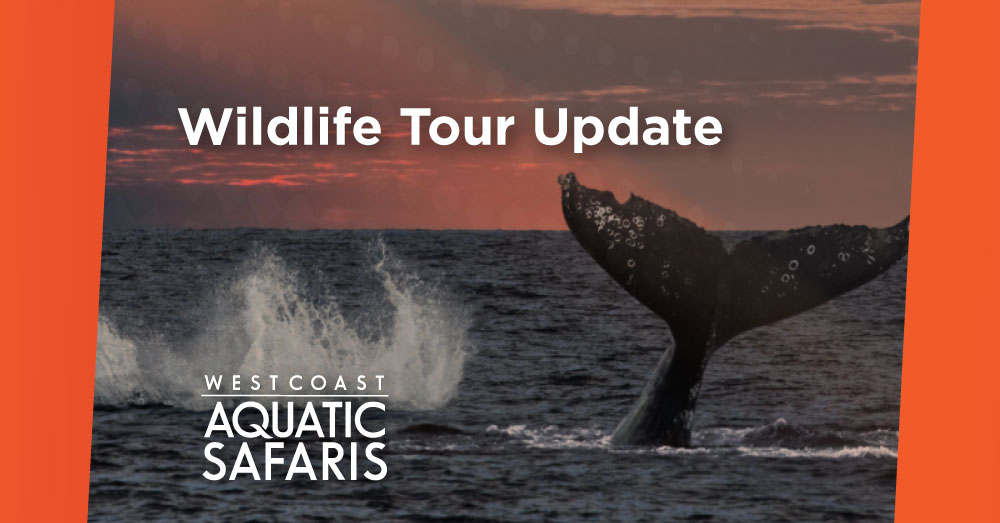 Good morning Tofino,
Summer is in full swing, come on down and explore the waters with us.
Fun Fact: Did you know that Humpback whales are known for their haunting and melodic songs? They make sequences of moans, howls and cries that often continues for hours. Only male whales sing so scientist believe they are trying to attract potential mates.
TODAY – (Wednesday, July 6th)
8:45am AM Whale Watching 🐋 : CONFIRMED – Space Available
11:45 AM Bear Watching 🐻 : CONFIRMED – Space Available
2:15 PM Whale Watching 🐋 : CONFIRMED – Space Available
5:30 PM Whale Watching 🐋 : Space Available
TOMORROW – (Thursday, July 7th)
9:00 AM Whale Watching 🐋 : CONFIRMED – Space Available
12:00 PM Bear Watching 🐻 : CONFIRMED – Space Available
2:30 PM Whale Watching 🐋: CONFIRMED – Space Available
5:30 PM Whale Watching 🐋: Space Available
Thank you,