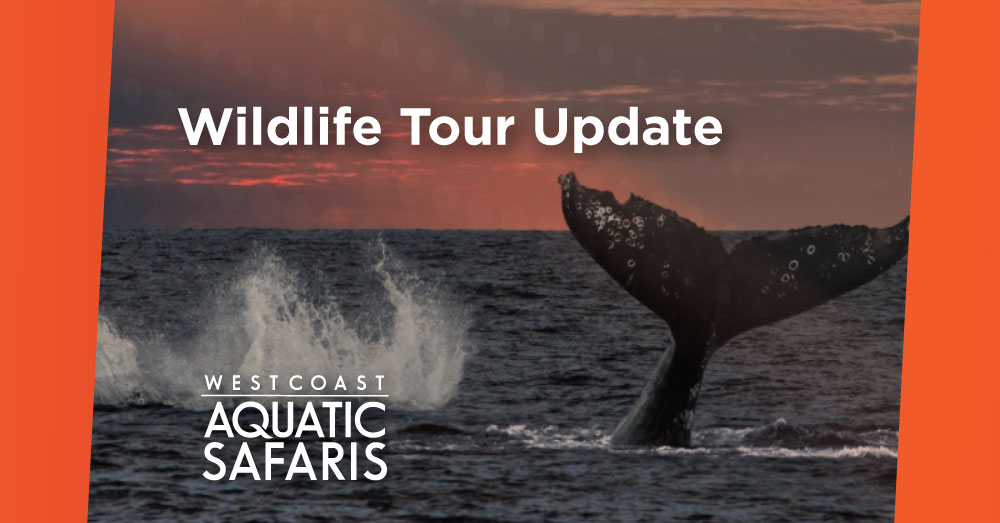 Good morning,
I hope you are having a nice weekend. We are spending ours doing what we love – getting out on the water and showing people our awesome coast!
FUN FACT: Harbour porpoises are also sometimes referred to as "puffing pigs" because of the noise they make when breathing. Also, because the word porpoise comes from the latin word for pig (porcus).
Check out our departures below and thanks for reading.
TODAY – (Saturday, July 16th)
8:30 AM Bear Watching 🐻 : CONFIRMED – Space Available
11:00 AM Whale Watching 🐋 : CONFIRMED – Space Available
2:00 PM Whale Watching 🐋 : Space Available
5:30 PM Whale Watching 🐋 : Space Available
TOMORROW – (Sunday, July 17th)
9:30 AM Bear Watching 🐻 : CONFIRMED – Space Available
12:00 PM Whale Watching 🐋 : CONFIRMED – Space Available
3:00 PM Whale Watching 🐋 : Space Available
6:00 PM Whale Watching🐋 : Space Available
Bye,
Maya