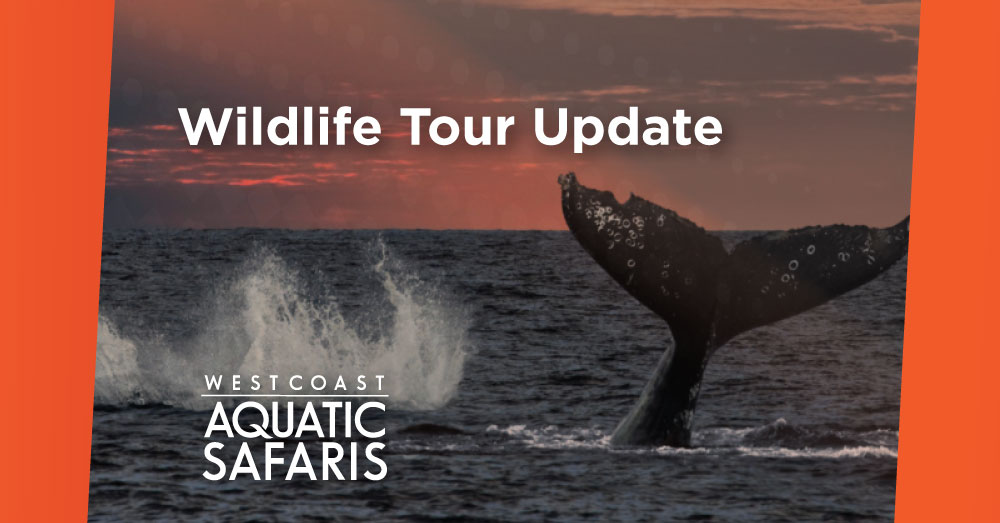 Good morning,
I hope you are doing well. We had some awesome sightings yesterday! A plentiful bear watch in the morning which included seeing some mamas and cubs, and humpback whales in the afternoon!
Did you know? Humpback whales eat around 3,000 pounds of food everyday. That may sound like a lot but the humpback whales themselves weigh up to 80,000 pounds!
Check out the schedule below and thanks for looking.
TODAY – (Sunday, July 17th)
9:30 AM Bear Watching 🐻 : CONFIRMED – Space Available
12:00 PM Whale Watching 🐋 : CONFIRMED – Space Available
3:00 PM Whale Watching 🐋 : CONFIRMED – Space Available
6:00 PM Whale Watching 🐋 : Space Available
TOMORROW – (Monday, July 18th)
10:30 AM Bear Watching 🐻 : Space Available
10:30 AM Whale Watching 🐋 : CONFIRMED – Space Available
2:00 PM Whale Watching 🐋 : CONFIRMED – Space Available
5:30 PM Whale Watching🐋 : CONFIRMED – Space Available
Maya