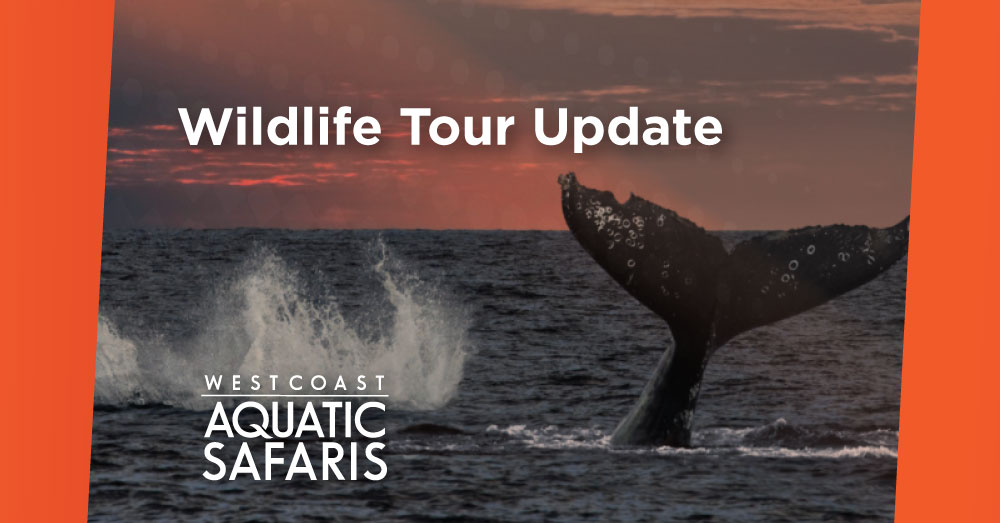 Good morning,
Happy Friday Tofino! I hope you are doing well. The summer is going by fast, and we have been enjoying every minute on the water (and in the office 😂)! Join us on one of our tours or stop by for a chat.
FUN FACT: Orcas are the second most widespread mammal in the world! From the Arctic to the Antarctic, they are found in every one of the world's oceans. The most widespread mammal being humans.
Have a look at our scheduled departures below and thanks for reading.
TODAY – (Friday, July 15th)
8:15 AM Bear Watching 🐻 : CONFIRMED – Space Available
10:45 AM Whale Watching 🐋 : CONFIRMED – Space Available
2:00 PM Whale Watching 🐋 : Space Available
5:30 PM Whale Watching🐋 : Space Available
TOMORROW – (Saturday, July 16th)
8:30 AM Bear Watching 🐻 : CONFIRMED – Space Available
11:00 AM Whale Watching 🐋 : CONFIRMED – Space Available
2:00 PM Whale Watching 🐋 : Space Available
5:30 PM Whale Watching🐋 : Space Available
Thanks,
Maya