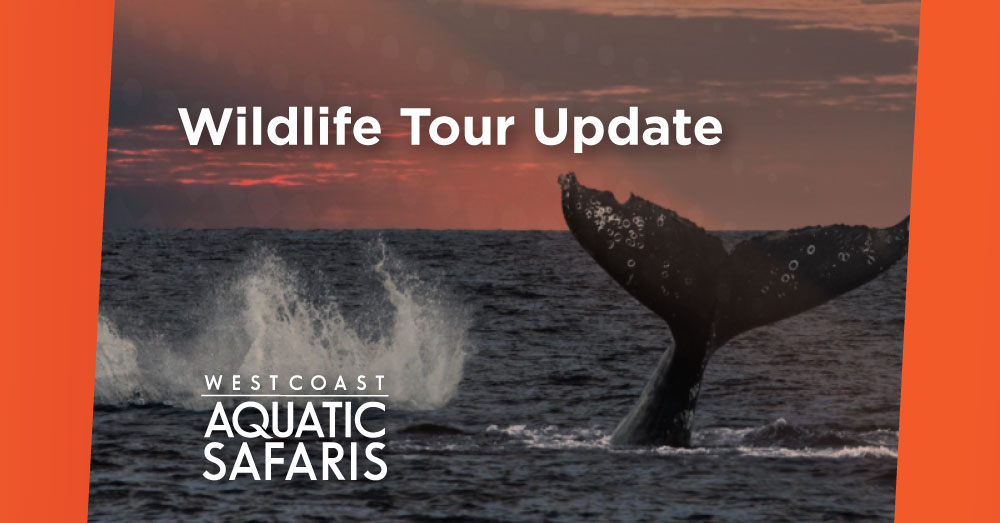 Good morning,
FUN FACT
Cormorants
a
re
expert divers
. Some dive as deep as 45 metres (150 feet). They speed along underwater via their webbed feet, using their wings as rudders. Some colonies of cormorants hav
e been observed herding fish for more efficient hunting.
Please take a peak at our upcoming tours outlined below and enjoy the sun today!
TODAY – (Wednesday, September 14th)
9:00 AM Bear Watching
🐻
:
CONFIRMED
– Space Available
11:30 AM Whale Watching 🐋 : CONFIRMED – Space Available
2:30 PM Whale Watching 🐋 : Space Available
TOMORROW – (Thursday, September 15th)
9:45 AM Bear Watching
🐻
:
CONFIRMED
– Space Available
12:15 PM Whale Watching 🐋 :
CONFIRMED
– Space Available
3:15 PM Whale Watching 🐋 : Space Available
Kind Regards
Keith