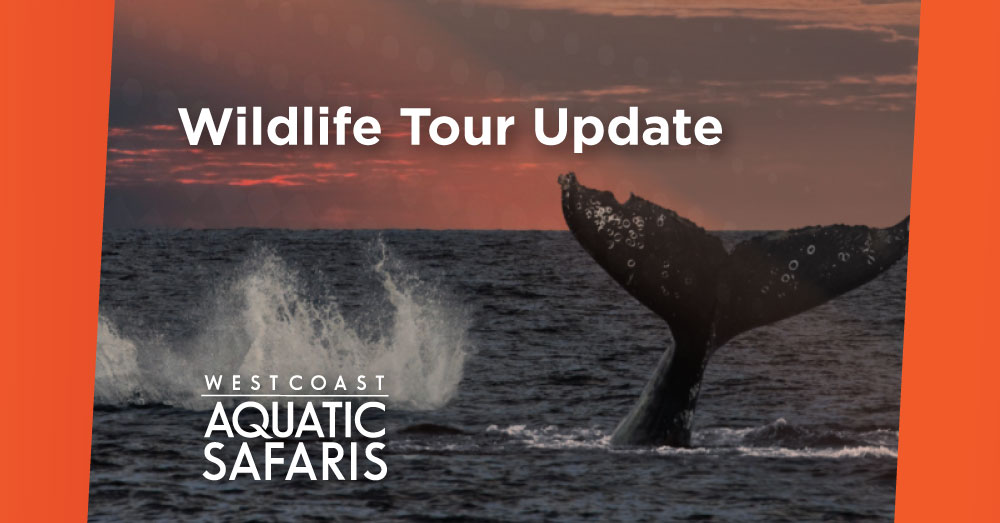 Good morning,
FUN FACT
Pacific North West Humpback Whale
Some of our resident humpback whales migrate to a group of islands east of Japan. Another group makes the long voyage to Baja and Hawaii. The migration will take from 4 to 8 weeks. The estimated distance each way is 3000 miles (4800 kms), which is one of the longest known migrations of any mammal.
Please take a peak at our upcoming tours outlined below and enjoy the sun today!
TODAY – (Tuesday, September 13th)
8:30 AM Bear Watching
🐻
:
CONFIRMED
– Space Available
11:00 AM Whale Watching 🐋 : CONFIRMED – Space Available
2:00 PM Whale Watching 🐋 : CONFIRMED – Space Available
5:00 PM Whale Watching 🐋 : Space Available
TOMORROW – (Wednesday, September 14th)
9:00 AM Bear Watching
🐻
:
CONFIRMED
– Space Available
11:30 AM Whale Watching 🐋 : Space Available
2:30 PM Whale Watching 🐋 : Space Available
Kind Regards
Keith