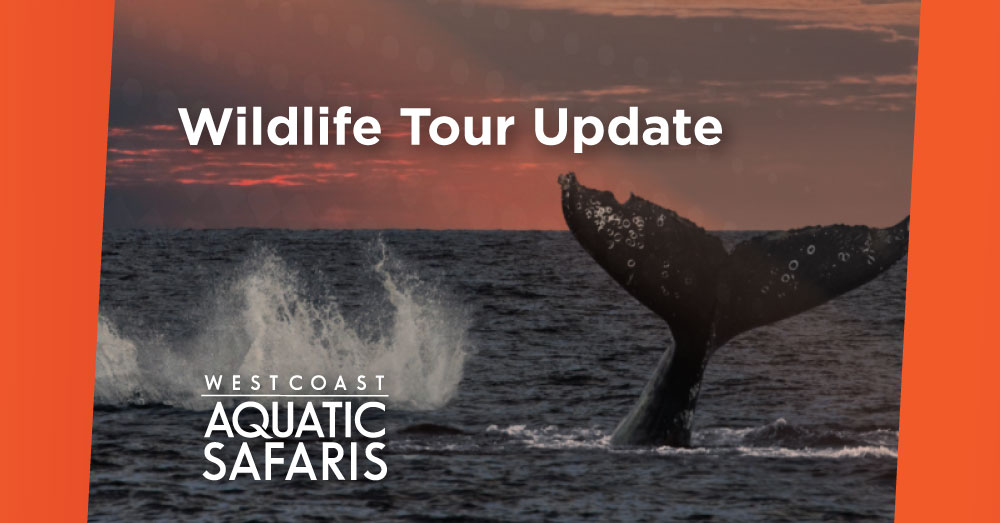 Good morning,
I hope you are doing well. We had an amazing day over here yesterday! We spotted wolves on our bear watch in the morning and plenty of grey whales showing off their tails on our afternoon whale watches.
Did you know? Wolves have over 200 million scent cells and can hear up to 6 miles away. You can run but you can't hide! No need to worry though, there have only been 2 fatalities involving wolves in the past century.
Check out our upcoming departures. Thanks for looking.
TODAY – (Tuesday, August 16th)
9:45 AM Bear Watching 🐻 : CONFIRMED – Space Available
10:30 AM Whale Watching 🐋 : CONFIRMED – Space Available
1:30 PM Whale Watching 🐋 : CONFIRMED – Space Available
5:00 PM Whale Watching 🐋 : Space Available
TOMORROW – (Wednesday, August 17th)
10:30 AM Bear Watching 🐻 : CONFIRMED – Space Available
10:30 AM Whale Watching 🐋 : Space Available
2:00 PM Whale Watching 🐋 : CONFIRMED – Space Available
5:00 PM Whale Watching 🐋 : Space Available
Maya