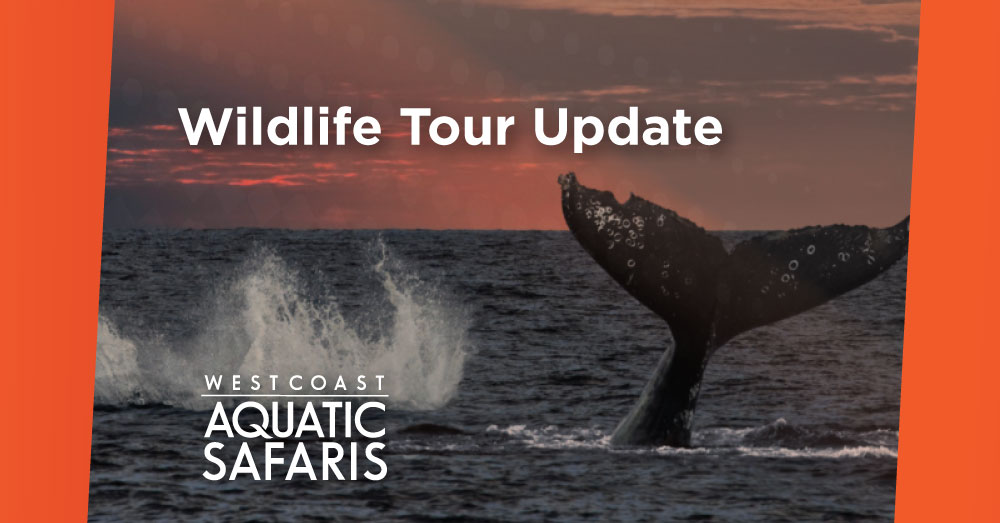 Good morning,
I hope you had a nice weekend!
FUN FACT: Every humpback whale is special! Humpbacks tail's each have a unique pattern. The white patterns on their tails are all different and it is how researchers identify the whale.
Have a look at the schedule below. Thanks for reading.
TODAY – (Monday, August 15th)
9:15 AM Bear Watching 🐻 : CONFIRMED – Space Available
11:45 AM Whale Watching 🐋 : CONFIRMED – Space Available
2:45 PM Whale Watching 🐋 : CONFIRMED – Space Available
5:30 PM Whale Watching 🐋 : Space Available
TOMORROW – (Tuesday, August 16th)
9:45 AM Bear Watching 🐻 : CONFIRMED – Space Available
10:30 AM Whale Watching 🐋 : CONFIRMED – Space Available
1:30 PM Whale Watching 🐋 : CONFIRMED – Space Available
5:00 PM Whale Watching 🐋 : Space Available
M