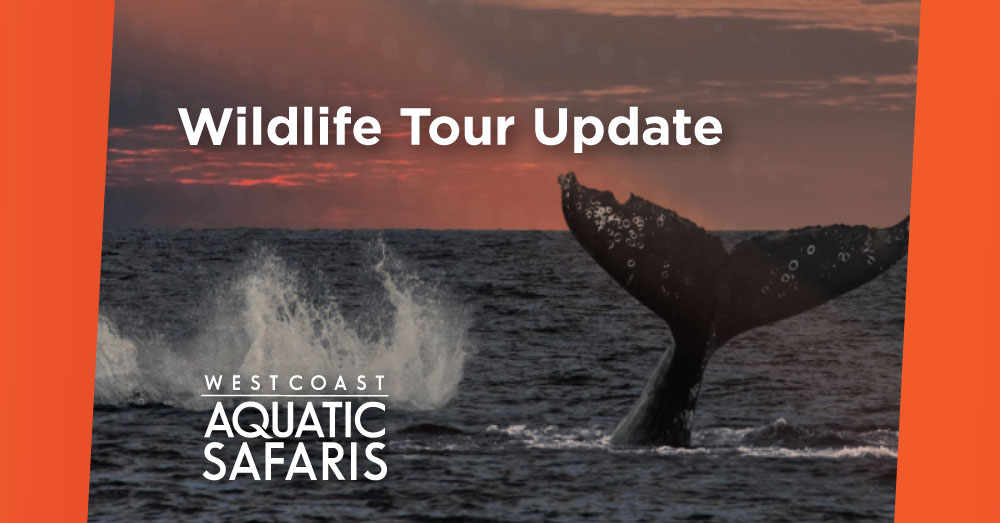 Good morning friends,
Happy Friday!
I hope you have had the chance to enjoy some of the sunshine lately.
Did you know gray whales have the longest yearly migration of any mammal? More than 10,000km each way!
They have traveled all this way, so come check them out. The schedule is below.
TODAY – (Friday, June 24th)
9:30 AM Whale Watch: SOLD OUT
12:30 PM Whale Watch: Space Available
3:30 PM Bear Watch: CONFIRMED – Space Available
6:00 PM Whale Watch: Space Available
TOMORROW – (Saturday, June 25th)
10:00 AM Whale Watch:
CONFIRMED
–
Space Available
1:00 PM Whale Watch: Space Available
4:15 PM Bear Watch: CONFIRMED – Space Available
5:00 PM Whale Watch: CONFIRMED – Space Available
Thanks,
Maya