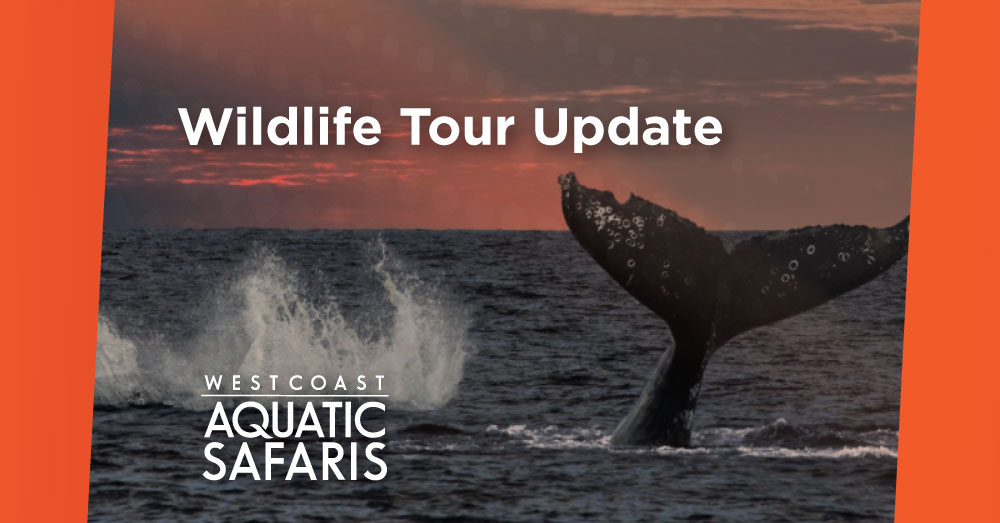 Good morning!
I hope you're enjoying the morning despite the rain!
Lots of bear sightings and grey whales on our tours recently. We've seen some brown pelicans recently as well.
Did you know grey whales migrate up to 10,000km each way? That's the longest known migration route of any mammal!
Kindly take a look at our upcoming trips below and join us!
TODAY – (Tuesday, June 21st)
9:45 AM Whale Watch:
Space Available
12:45 PM Bear Watch:
CONFIRMED
–
Space Available
2:00 PM Whale Watch: CONFIRMED – Space Available
5:30 PM Whale Watch: Space Available
TOMORROW – (Wednesday, June 22nd)
10:30 AM Whale Watch:
CONFIRMED
– S
pace Available
1:45 PM Bear Watch: Space Available
4:15 PM Whale Watch: CONFIRMED – Space Available
Thank you,
Joy
Reservations
info@whalesafaris.com
(250) 725-9227
101 Fourth St, Tofino