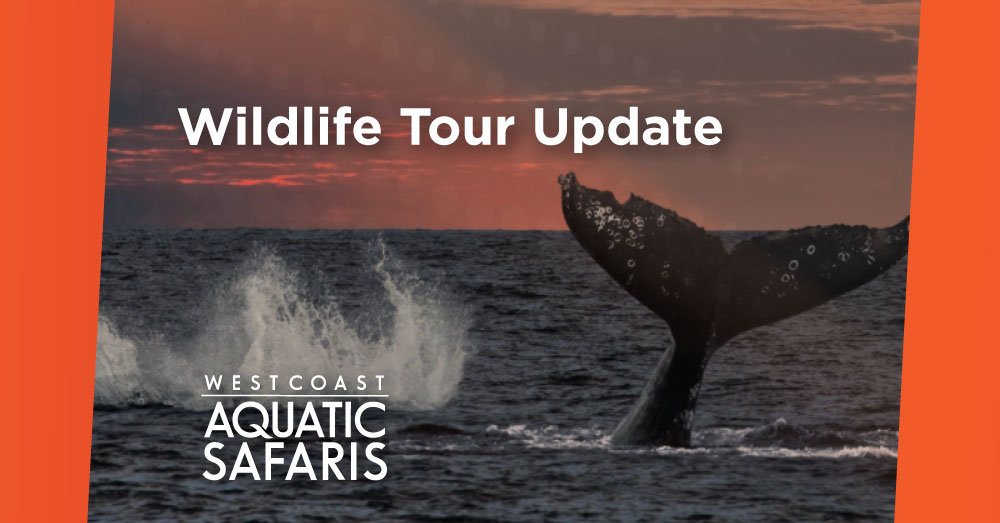 Good morning,
I hope you are doing well this Monday morning.
Lots of bear sightings on our tours recently.
Did you know black bears can run up to 40-50 km/hr? Not something we have to worry about as we get a good look at them from our boats!
Kindly take a look at our upcoming trips below and join us!
TODAY – (Monday, June 20th)
9:00 AM Whale Watch:
Space Available
12:00 PM Bear Watch:
CONFIRMED
–
Space Available
2:30 PM Whale Watch: CONFIRMED – Space Available
5:30 PM Whale Watch: Space Available
TOMORROW – (Tuesday, June 21th)
9:45 AM Whale Watch: Space Available
12:45 PM Bear Watch:
CONFIRMED
–
Space Available
1:30 PM Whale Watch: CONFIRMED – Space Available
5:30 PM Whale Watch: Space Available
Thank you,
Maya
Reservations
info@whalesafaris.com
(250) 725-9227
101 Fourth St, Tofino