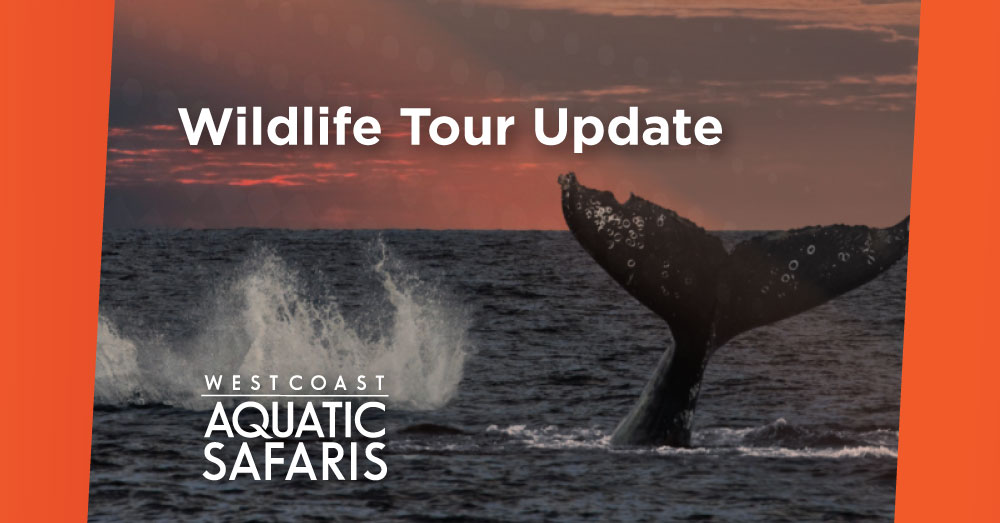 Good Morning,
FUN FACT
Bigg's killer whales, (seen on yesterday's tour) also known as Transients, are famous around the world because of their fantastic and dramatic hunting techniques of Harbour Seals, Sea Lions and other marine mammals (including whales). Their population along the c
oast of the Pacific Northwest, is estimated to be around 400 individuals Check out some amazing orca photos on our
Instagram
stories!!
Please take a look at our upcoming tours and have a great day!
TODAY – (Monday, March 13th)
9:30 AM Hot Springs 💦 : CONFIRMED – Space Available
11:00 AM Whale Watching 🐋 :Space Available
3:30 PM Whale Watching 🐋 : CONFIRMED – Space Available
TOMORROW – (Tuesday, March 14th)
9:30 AM Hot Springs 💦 : Space Available
11:00 AM Whale Watching 🐋 : Space Available
3:30 PM Whale Watching 🐋 : Space Available
Kindly,
Keith