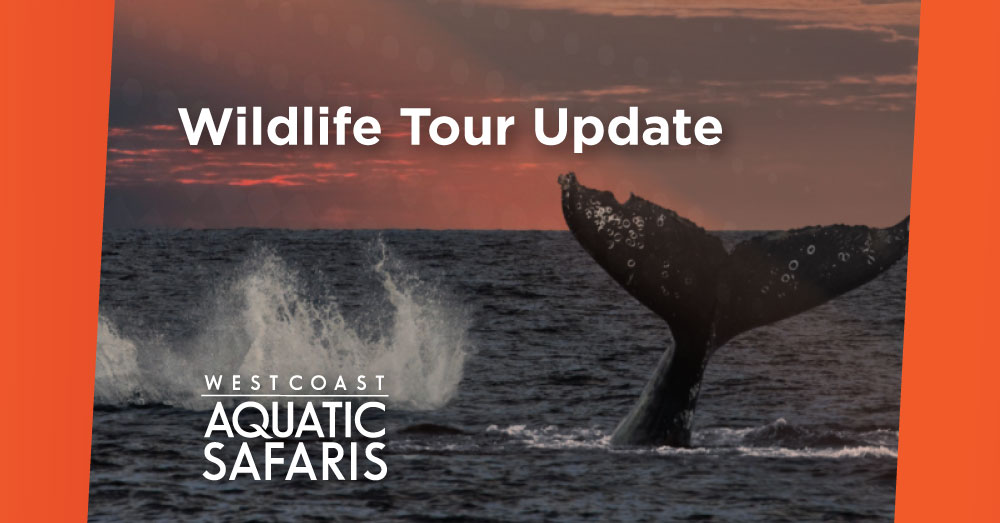 Good morning,
FUN FACT
– Vancouver Island
Vancouver Island was formed
around 150 million years ago
, when volcanic activity pushed sedimentary rock upwards from the sea floor to form the island landscape.
Around 12,000 years BC the retreating of glaciers allowed the Strait of Juan de Fuca to be formed as the Pacific Ocean flooded inland.
Please take a peak at our upcoming tours outlined below and enjoy the sun today!
TODAY – (Friday, September 9th)
10:30 AM Whale Watching 🐋 : CONFIRMED – Space Available
1:30 PM Whale Watching 🐋 : CONFIRMED – Space Available
4:30 PM Whale Watching 🐋 : Space Available
5:45 PM Bear Watching 🐻 : CONFIRMED – Space Available
TOMORROW – (Saturday, September 10th)
7:00 AM Bear Watching 🐻 : CONFIRMED – Space Available
10:30 AM Whale Watching 🐋 : Space Available
1:30 PM Whale Watching 🐋 : CONFIRMED – Space Available
4:30 PM Whale Watching 🐋 : Space Available
Kindly,
Keith