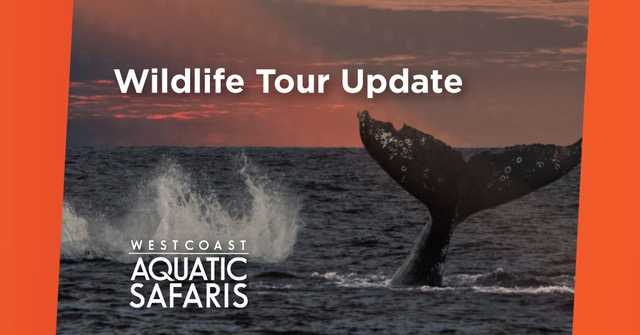 Good morning,
FUN FACT
Bald Eagles
can fly up to 30 m.p.h. and can dive at speeds up to 100 m/hr. They
can live uptown 30 years or more in the wild. And their f
ledgling eagles learn to fly at three months of age.
Please take a peak at our upcoming tours outlined below and enjoy the day!
TODAY – (Sunday, September 25th)
7:00 AM Bear Watching 🐻 : CONFIRMED – Space Available
10:30 AM Whale Watching 🐋 : CONFIRMED – Space Available
1:30 PM Whale Watching 🐋 : CONFIRMED – Space Available
4:30 PM Whale Watching 🐋 : Space Available
TOMORROW – (Monday, September 26th)
7:00 AM Bear Watching 🐻 : CONFIRMED – Space Available
10:30 AM Whale Watching 🐋 : CONFIRMED – Space Available
1:30 PM Whale Watching 🐋 : CONFIRMED – Space Available
4:30 PM Whale Watching 🐋 : Space Available
Kindly,
Keith