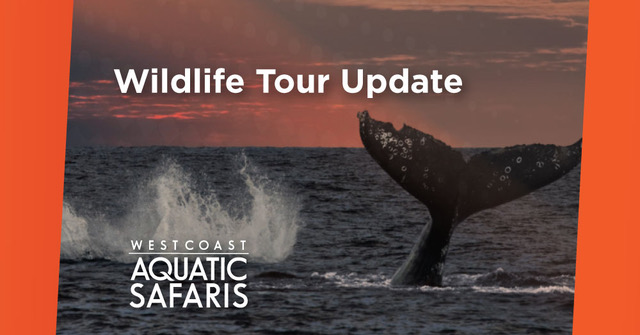 Good morning,
FUN FACT
Vancouver Island Black Bears
are s
lightly larger than mainland black bears with a massive skull and only black colour phase. Males weigh up to around 275 kg (600 pounds) and females up to around 180 kg (400 pounds).
Please take a peak at our upcoming tours outlined below and enjoy the sun today!
TODAY – (Friday, September 23rd)
10:30 AM Whale Watching 🐋 : Space Available
1:30 PM Whale Watching 🐋 : CONFIRMED – Space Available
4:30 PM Whale Watching 🐋 : Space Available
5:15 PM Bear Watching 🐻 : CONFIRMED – Space Available
TOMORROW – (Saturday, September 24th)
7:00 AM Bear Watching 🐻 : CONFIRMED – Space Available
10:30 AM Whale Watching 🐋 : CONFIRMED – Space Available
1:30 PM Whale Watching 🐋 : Space Available
4:30 PM Whale Watching 🐋 : Space Available
5:15 PM Bear Watching 🐻 : Space Available
Kindly,
Sydney