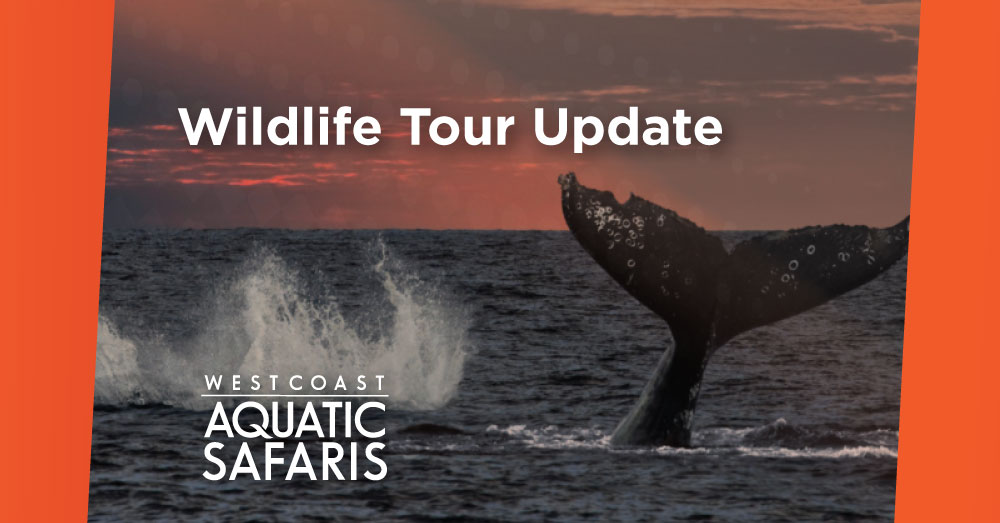 Good morning,
FUN FACT
Lion's Mane Jellyfish found in Tofino's waters is
one of the largest jelly species in the world, growing to an average length of 1.5 feet (40 cm), but can reach lengths of 6.5 feet (200 cm)
. The lion's mane jellyfish is named after its "mane" of long, hair-like tentacles hanging from its bell.
Please take a peak at our upcoming tours outlined below and enjoy the sun today!
TODAY – (Friday, September 16th)
10:15 PM Bear Watching 🐻 : CONFIRMED – Space Available
12:45 PM Whale Watching 🐋 : CONFIRMED – Space Available
4:00 PM Whale Watching 🐋 : Space Available
TOMORROW – (Saturday, September 17th)
10:30 AM Whale Watching 🐋 : Space Available
11:00 AM Bear Watching 🐻 : CONFIRMED – Space Available
1:30 PM Whale Watching 🐋 : CONFIRMED – Space Available
4:30 PM Whale Watching 🐋 : Space Available
Kindly,
Keith