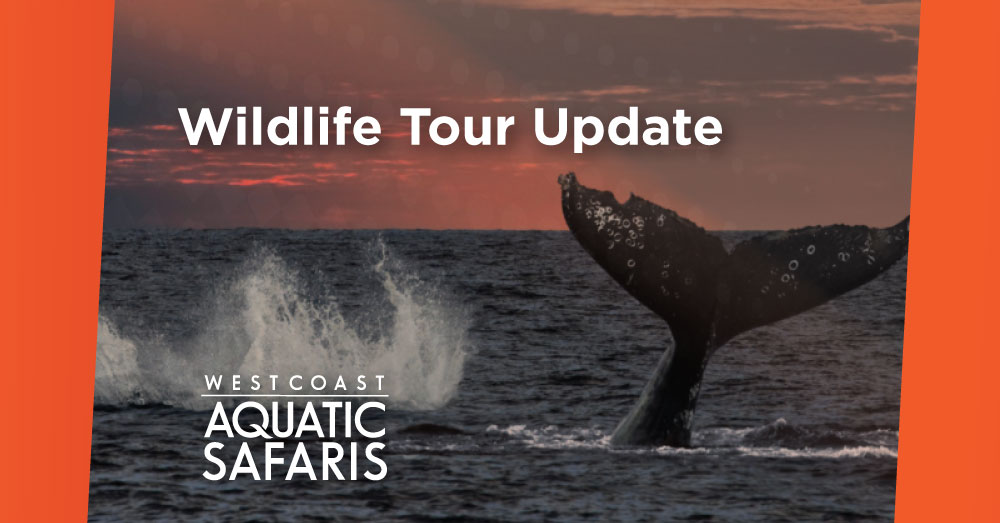 Good morning,
I hope you are doing well and that you had a nice weekend. We have definitely been enjoying this awesome summer weather!
☀️
FUN FACT: The tufted puffins, also nicknamed the clown of the sea, can carry up to 20 fish at once and can dive to 200ft below the surface!
Have a look at our upcoming departures below. Thanks for looking!
TODAY – (Monday, August 8th)
9:15 AM Whale Watching 🐋 : SOLD OUT
12:15 PM Whale Watching 🐋 : CONFIRMED – Space Available
3:15 PM Bear Watching 🐻 : CONFIRMED – Space Available
5:45 PM Whale Watching 🐋 : Space Available
TOMORROW – (Tuesday, August 9th)
7:00 AM Bear Watching 🐻 : CONFIRMED – Space Available
10:30 AM Whale Watching 🐋 : CONFIRMED – Space Available
1:30 PM Whale Watching 🐋 : CONFIRMED – Space Available
4:30 PM Bear Watching 🐻 : CONFIRMED – Space Available
5:30 PM Whale Watching 🐋 : CONFIRMED – Space Available
Maya