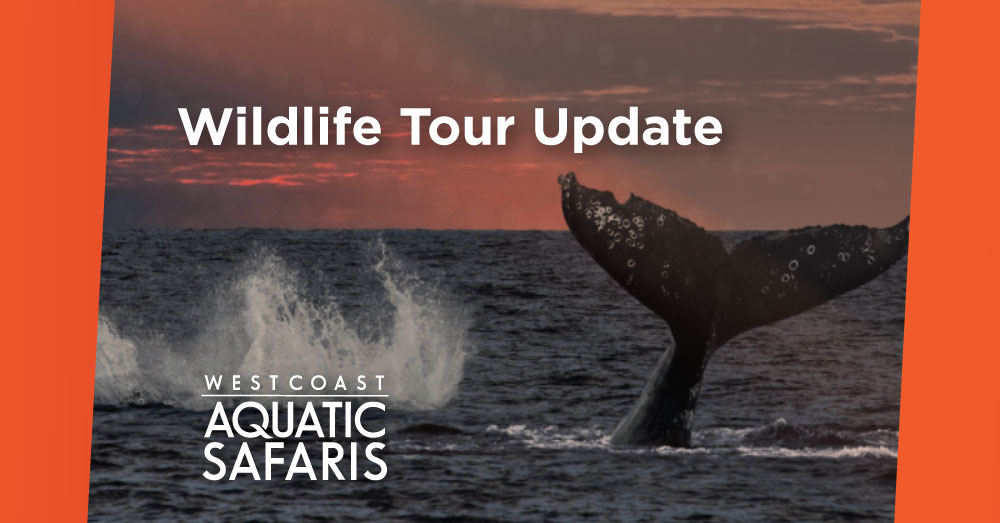 Good morning,
Seriously awesome day for whale watching yesterday! We were surrounded by breaching humpbacks all day, and the ocean was flat like a pool.
One of the most epic days this season! Thanks to everyone who joined us.
Take a look at our upcoming departures below and have a good day.
TODAY – (Saturday, August 13th)
8:00 AM Bear Watching 🐻 : CONFIRMED – Space Available
10:30 AM Whale Watching 🐋 : CONFIRMED – Space Available
2:00 PM Whale Watching 🐋 : CONFIRMED – Space Available
5:00 PM Whale Watching 🐋 : Space Available
TOMORROW – (Sunday, August 14th)
8:30 AM Bear Watching 🐻 : CONFIRMED – Space Available
11:00 AM Whale Watching 🐋 : CONFIRMED – Space Available
2:00 PM Whale Watching 🐋 : CONFIRMED – Space Available
5:30 PM Whale Watching 🐋 : Space Available
Cheers,
Grace