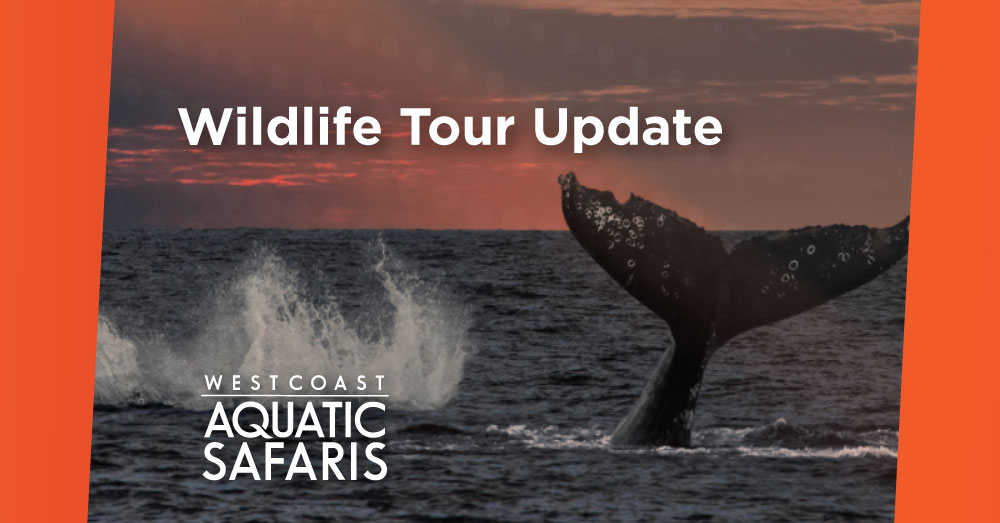 Good morning,
Hope we're all enjoying this lovely weather.
FUN FACTS: Sea Otters
-The largest member of the weasel family, yet the smallest marine mammal in North America –
45-90 pounds (20-40 kgs).
-Their fur contains between 600,000 to 1,000,000 hair follicles per square inch (100,000 per square cm).
– Hunted to the edge of extinction by fur traders in the 18th and 19th centuries, the few remaining sea otters. Today their population is growing in Clayoquot Sound!
– Wet watch Sea Otters on most every Whale Watching tour!!
Have a look at our upcoming tours below and thanks for reading.
TODAY – (Wednesday August 31)
9:00 AM Bear Watching 🐻 : CONFIRMED – Space Available
11:30 AM Whale Watching 🐋 : CONFIRMED – Space Available
2:30 PM Whale Watching 🐋 : CONFIRMED – Space Available
5:30 PM Whale Watching 🐋 : Space Available
TOMORROW – (Thursday September 1)
9:45 AM Bear Watching 🐻 : CONFIRMED – Space Available
12:15 AM Whale Watching 🐋 : CONFIRMED – Space Available
3:15 PM Whale Watching 🐋 : Space Available
Kindly,
Keith