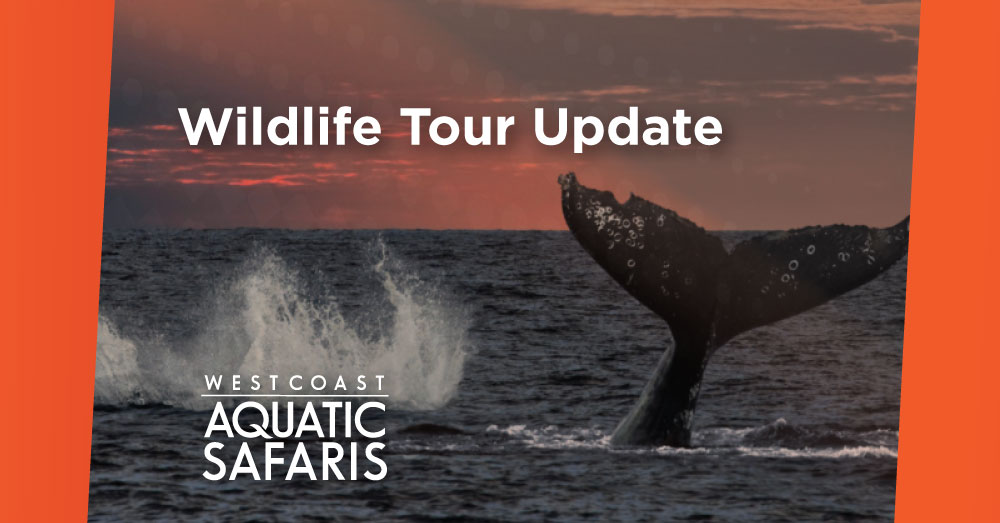 Good morning,
Welcome to west coast day starting out with bears visiting our coastal shorelines.
FUN FACT: Vancouver Island has a Black Bear population of between 7000 and 12,000! With general weight of 180kg (400 pounds) for females and 275kg (600 pounds)
Have a look at our upcoming tours below and thanks for reading.
TODAY – (Wednesday, August 24th)
7:00am Bear Watching 🐻 : CONFIRMED – Space Available
10:30am Whale Watching 🐋 : CONFIRMED – Space Available
1:30pm Whale Watching 🐋 : CONFIRMED – Space Available
5:00pm Whale Watching 🐋 : CONFIRMED – Space Available
5:15pm Bear Watching 🐻 : CONFIRMED – Space Available
TOMORROW – (Thursday, August 25th)
7:00am Bear Watching 🐻 : POTENTIAL – Space Available
10:30am Whale Watching 🐋 : CONFIRMED – Space Available
1:30pm Whale Watching 🐋 : POTENTIAL – Space Available
5:00pm Whale Watching 🐋 : CONFIRMED – Space Available
5:45pm Bear Watching 🐻 : CONFIRMED – Space Available
Kindly,
Keith
Reservations
info@whalesafaris.com
(250) 725-9227
101 Fourth St, Tofino