Tofino Boat Tours: Now With Tufted Puffins
When thinking about Tofino boat tours you may not think about puffins but…
At certain times of year puffins can be seen along the coast of Vancouver Island. Known to be the best time to whale watch on a Tofino boat tour, June to September also sees puffins nesting around Cleland Island near Tofino. West Coast Aquatic Safaris was consulted by the Westerly News for the lowdown on these unique birds. Read the full article here.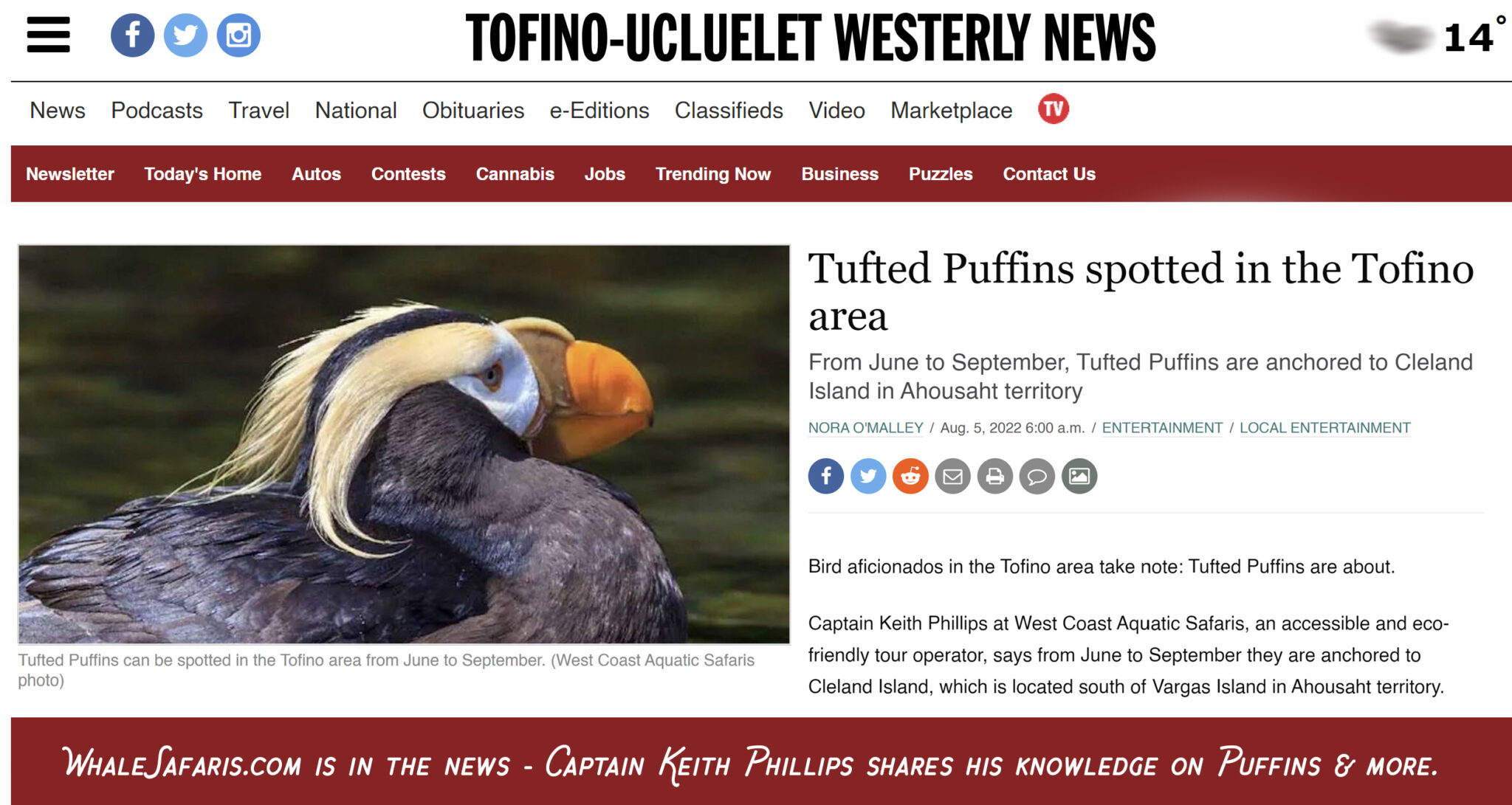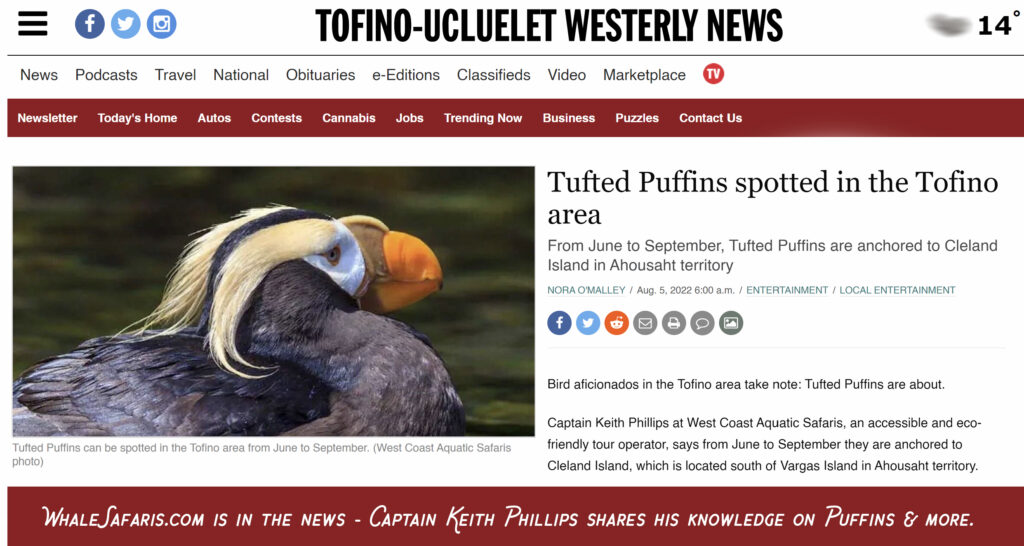 Tofino travel tip: While Tofino, Ucluelet and the Pacific Rim National Park Reserve all attract travelers for hiking, surfing, fishing and whale watching, birdwatching is also a summer draw. With accessible tour boats we can get everyone from young children to the most seasoned adventurers out on the water among the wildlife and rugged beauty.
Book your Tofino Birdwatching adventure now.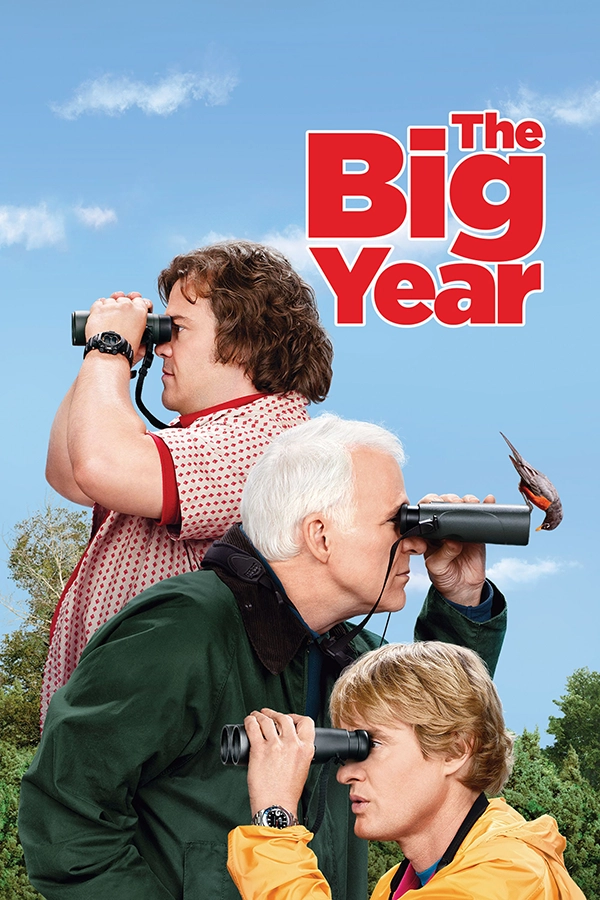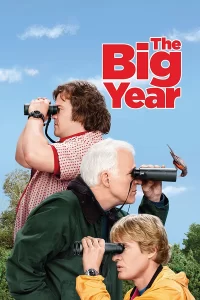 Our own Captain Keith explained how birdwatchers visiting British Columbia contact WCAS specifically to spot the puffin and a major Hollywood film even came to Tofino to capture the tufted puffin on celluloid.
In 2010, cast and crew of 'The Big Year' descended on Tofino to film a movie about three guys trying to see the greatest number of different birds in one year.
Puffins are from the same family as penguins and play the same role in the ecosystem. Interested in wildlife around Tofino? Read up on on of the coolest seasonal sightings on a Tofino boat tour, the Tufted Puffin.

Did you know? Puffins are colonial nesters, they require a nest site that is surrounded by nests of similar birds. The places where these nests clustered are called rookeries.


Tofino boat tour tip: Not all Tofino boat tours are the same. Comfort and amenities vary greatly by boat type. We don't use Zodiacs for our whale tours. Get the most boat for your buck with West Coast Aquatic Safaris Tofino. All our boats include onboard bathrooms for your comfort and convenience.