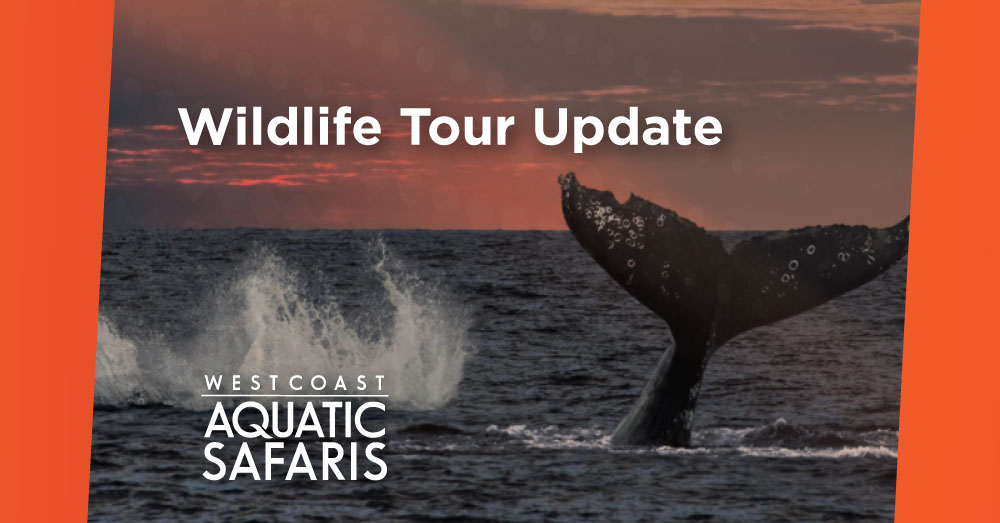 Good morning Tofino,
Did you know that Pacific white-sided Dolphins that are found off the coast of Tofino are pelagic?
This means that they live in the open ocean and nearshore waters but it is quite unlikely that you'll see them close to shore!
Who knows…maybe you'll see some on one of our tours.
Check out the schedule below!
TODAY – (Friday, July 22nd)
10:30 AM Whale Watching 🐋 : CONFIRMED – Space Available
1:00 PM Whale Watching 🐋 : CONFIRMED – Space Available
1:45 PM Bear Watching 🐻 : SOLD OUT
3:30 PM Whale Watching 🐋 : CONFIRMED – Space Available
TOMORROW – (Saturday, July 23rd)
9:00 AM Whale Watching 🐋 : CONFIRMED – Space Available
12:00 PM Whale Watching 🐋 : Space Available
3:00 PM Bear Watching 🐻 : CONFIRMED – Space Available
5:30 PM Whale Watching 🐋 : Space Available
Olympia 🦅