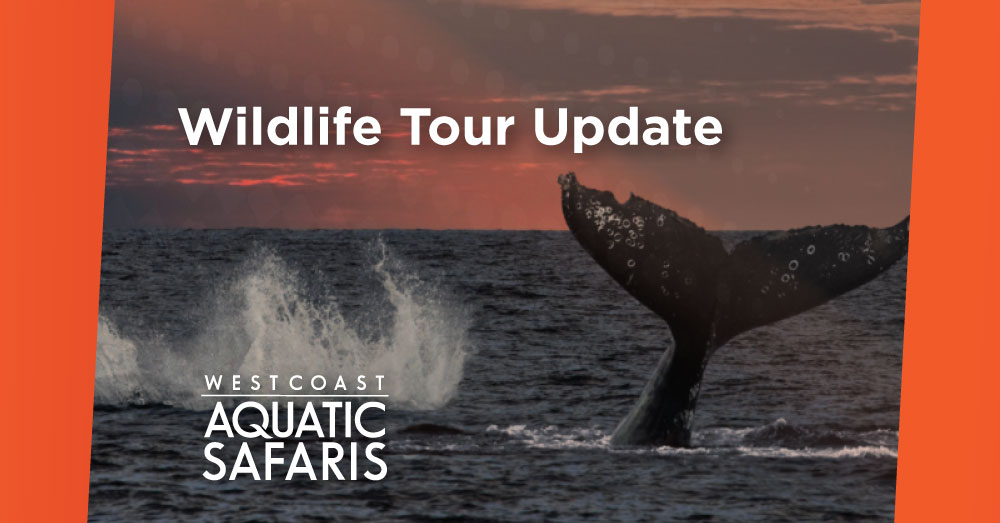 Good morning,
Happy Friday! I hope you are doing well.
It's going to be a beautiful day on the water and we still have some space on our tours for more awesome people.
The grey whales were out in numbers yesterday and we are excited to see what today brings.
Have a look at our upcoming departures below and thanks for reading!
TODAY – (Friday, June 17th)
8:30 AM Bear Watch:
CONFIRMED
–
Space Available
11:00 AM Whale Watch:
CONFIRMED
–
Space Available
2:00 PM Whale Watch: CONFIRMED – Space Available
5:00PM Whale Watch: Space Available
TOMORROW – (Saturday, June 18th)
10:15 AM Bear Watch:
CONFIRMED
–
Space Available
10:30AM Whale Watch:
CONFIRMED
–
Space Available
2:00 PM Whale Watch: CONFIRMED – Space Available
5:00PM Whale Watch: Space Available
Maya
Reservations
info@whalesafaris.com
(250) 725-9227
101 Fourth St, Tofino