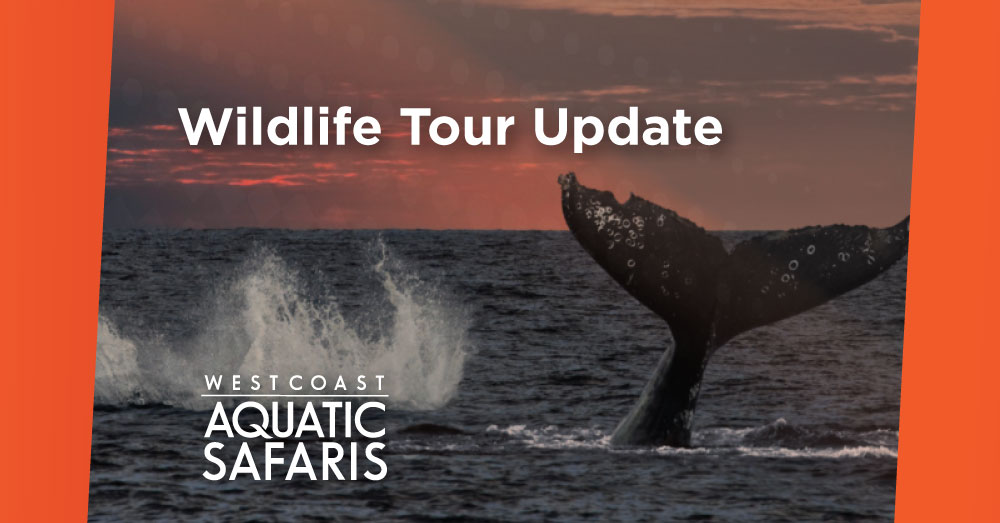 Hello and good morning,
Spring is here and so are the beautiful creatures of the Clayoquot Sound. While looking for Bears yesterday on our Sheltered Water Bear Tour we found a
q?ayac?iik (
Nuu-chah-nulth
)
or commonly known in english as a Coastal Wolf! T
he mastic presence of the Coast Wolf
always puts big smiles on guides and guests as they return from their tour.
Take a look at our upcoming tours below.
Reference
guidethewildside.com/language
TODAY – (Wednesday, June 15th)
7:45 AM Bear Watch:
CONFIRMED
–
Space Available
10:30 AM Whale Watch:
CONFIRMED
–
Space Available
2:00 PM Whale Watch: Space Available
5:00 PM Whale Watch:
Space Available
7:00PM Bear Watch:
CONFIRMED
–
Space Available
TOMORROW – (Thursday, June 16th)
8:30 AM Bear Watch:
CONFIRMED
–
Space Available
11:00 AM Whale Watch:
CONFIRMED
–
Space Available
2:00 PM Whale Watch:
CONFIRMED
–
Space Available
5:00 PM Whale Watch:
Space Available
7:30PM Bear Watch: Space Available
Thank you,
Keith