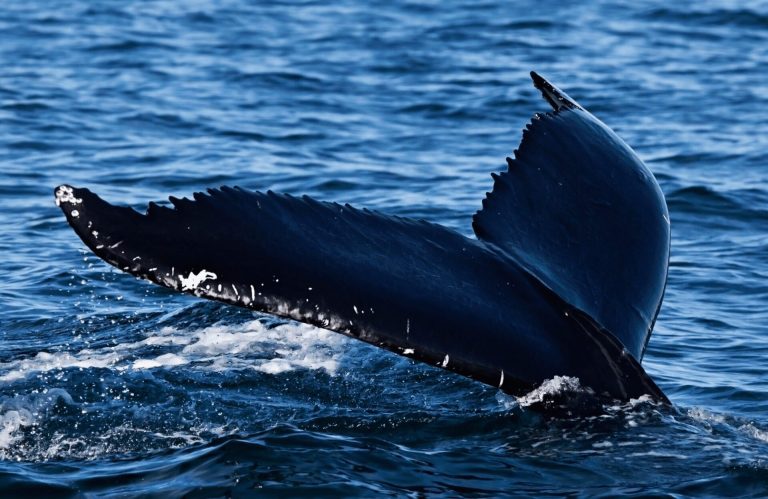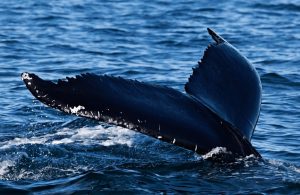 Did you know the humpback whales are one of the largest animals on earth? They are precisely twelve to sixteen meters long. Witness the breathtaking adventure of the humpback whales jumping  forty-five to fifty feet into the air that ends with a splash! The humpback whale is just one of the few whales native to the Pacific Northwest ocean waters surrounding Tofino.
But the adventure doesn't stop there. After you encounter these majestic animals, Tofino also has a nearby area surrounding the Clayoquot Sound. This is the traditional territory of the Nuu-chah-nulth people, and offers many riches of nature and beautiful sights for you to discover during your Tofino trip. 
Located nearby more than 100km wide, this stunning area has an old-growth temperate rainforest, misty mountains, long swathes of sandy beach, fjords, rocky headlands and pounding surf.
This experience does not need sunny or dry weather. Enjoy whale watching in Tofino for a once in a lifetime experience, rain or shine.
When Is The Best Time To See Whales In Tofino?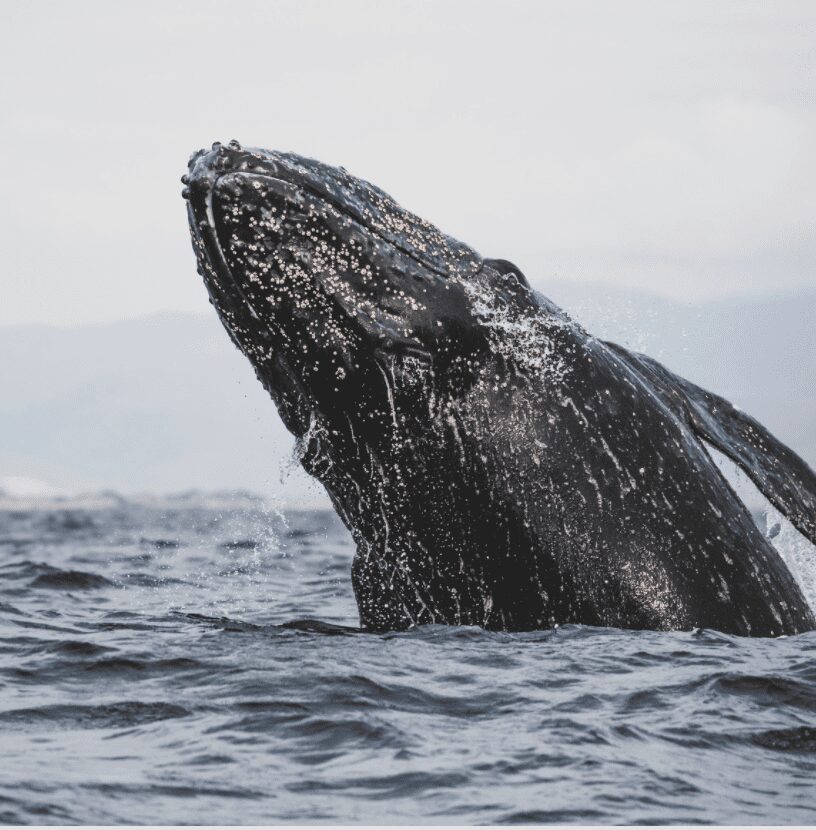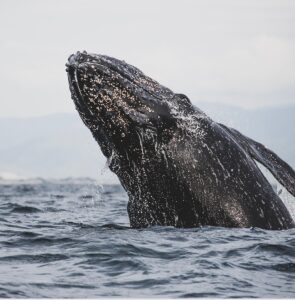 The whale watching tour season in Tofino lasts a surprisingly long time. Time is on your side for you to book whale tours in Tofino. Whale watching runs from March through October. 20,000 grey whales migrate through our shores every year, starting from their birthing waters near Baja Peninsula north to the Bering Strait near Alaska. Some of these stunning creatures stay in our waters through the summer. This gives everyone the chance to witness this experience in person! Grey whales can breach, or leap out of the water. It is not as common behavior compared to the humpback whales. Some scientists believe they do this to splash off parasites, what a sight to see.  During the whale tours in Tofino, you may also see orcas nearby. Orcas are also known as killer whales. Be on the lookout for them. If you get the witness these orca whales hunting for their prey, it is an exciting sight to see! Both of these creatures are a magical experience. Bring your good waterproof camera and be ready for the action shots! 
What Types Of Whales Will I See On My Tour?
During your whale watching tours there are three most common types of whales that visit the waters of Tofino. They are grey whales, orcas and humpback whales. 
The grey whales are from the North Pacific ocean near China, Korea, Japan and Russia. At one point there were only an estimated 100 of these creatures left, but grey whales have since been deemed a protected and endangered species. Since then they have been protected, the population has rebounded to around 18,000 – 24,000! The eastern population of the grey whales live in Baja California, Mexico for birthing. They bear their calves within warm, shallow sheltered bays and lagoons. After this they then leave for the winter towards Alaska which passes through BC waters. Their migration journey is around 15,000 -20,000km round trip. They stay within BC for feeding. Grey whales are bottom feeders who live off of amphipods, ghost shrimp, and crab larvae.
Orcas are actually closer to the dolphins species than the whales species. They are also one of the largest dolphins and one of the strongest predators. They are easy to spot in the wild by their black-and-white colouring. These smart and social orcas have many communicative sounds. Each pod has their own sound to communicate with each other. That way they can recognize their pod members from a distance. make a wide variety of communicative sounds, and each pod has distinctive noises that its members will recognize even at a distance. 
Fun Facts:
Orcas are carnivores! They have a very diverse diet but many feast on fish, penguins, sea lions, seals and even whales. With their forty to fifty-six teeth that are three inches long their prey does not stand a chance. Orcas hunt with their pods which have five to thirty of them going after one group of prey. This is the most effective way to hunt. Their behavior is very similar to a pack of wolves. If you're lucky enough to see one of these sights you won't forget it! Orcas hunting can be majestic.
Did you know that a humpback whale is as long as a city bus? These gentle giants are known for their beautiful whale songs. Their moans, howls, cires and other noises create such an interesting sound that can go on for hours at a time. Humpbacks sing to each other to communicate and to attract their mates. Humpback valves communicate by "whispering" to their mothers. 
Fun Facts:
They feed off of shrimp-like krill, plankton and small fish. The bond between calves and mothers appears to be affectionate. They swim close together often touching one another with their flippers. The mothers nurse the claves for almost a year. Calves do not stop growing until they are 10 years old. Humpback whales are very strong swimmers. With the strength of their fins (also known as flukes) they can jump through the water by forty-five to fifty feet into the air! Humpback whales also like to slap the water with their large fins. This is called "spyhopping". This behavior, along with jumping with a twist that lands on their lower sides, is only unique to their species. 
Tofino Whale Tours: Frequently Asked Questions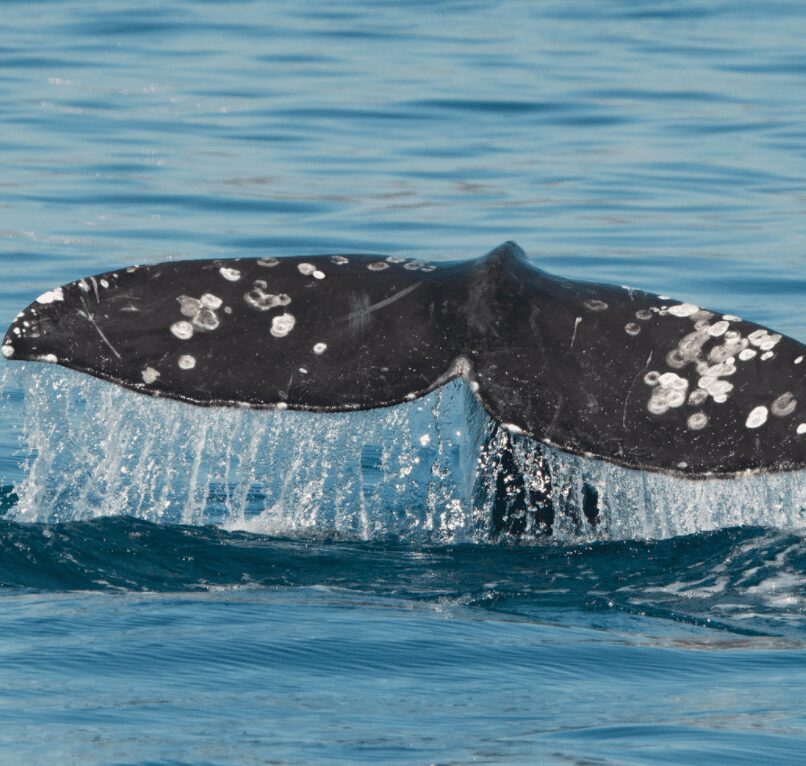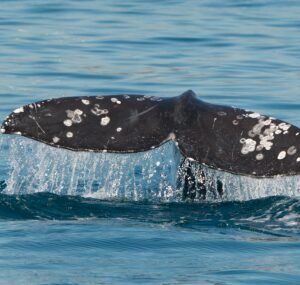 When should I book a whale watching tour? 
You can book your whale watching tour between March through October. This is the peak season for whale watching in Tofino.
What should I wear? 
Dress warmly for your tour. It is recommended to wear a long sleeve shirt, fleece, sweater or light jacket, long pants and closed shoes. Our tours run rain or shine, and they don't call it the 'Wet Coast' for nothing! Our boats do provide everyone with inside seating with a heated cabin as well as multiple viewing decks and outside seating.
Can I touch the whales? 
You will not be able to touch the whales as per Canadian law. 
How close do you get to the whales? 
Canadian law states to maintain at least 100m distance from whales, with exception of Bigg's (Transient) killer whales where we must maintain 200m.
What other wildlife will I see on my whale tour?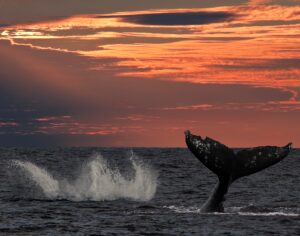 On your Tofino wildlife tour you will also get the chance to see: harbour seals, sea otters, California sea lions, Steller sea lions, bald eagles, grey whales, Vancouver Island black bears, humpback whales, and Bigg's (Transient) killer whales.
Is there a guarantee for seeing whales for the tour?
Here at West Coast Aquatic Safaris we are so confident in your whale viewing that West Coast Aquatic Safaris guarantees at least one sighting! In the very rare circumstance where we do not encounter a whale during a whale watching tour you will receive a voucher to come out for another whale watch on a standby basis with West Coast Aquatic Safaris.
Is the boat wheelchair accessible?
Yes. We have people of all ages and levels of ability tour with us. We have had 4 generations aboard many times. Visit our full list of our Frequently Asked Questions.
How long are the whale watching tours?
Whale Watch – 2.5 hours
Bear Watch – 2 hours
Hot Springs Cove – 6 hours
Hot Springs with Fly Back – 5 hours
Cultural Tour – 2.5 hours
Bird Watch – 2.5 hours 
What else is there to do in Tofino?
Your Tofino adventure doesn't end with a whale watching tour! This beautiful West Coast paradise town has many things to do for your Tofino visit – including surfing, hiking, beach walks, dining experiences, and visiting our local galleries and shops. Biking – we can now almost bike from Tofino to 'Ukee' (Ucluelet)
Book Your Tofino Whale Watching Tour
Witness the most exhilarating, fulfilling, and most memorable experiences with us today. Book your Tofino whale watching tour online with West Coast Aquatic Safaris.