How can I get to Tofino? Exploring Your Options
Tofino, nestled on the rugged west coast of Vancouver Island, is a true haven for nature lovers and adventure seekers. With its stunning beaches, lush rainforests, and abundant wildlife, it's no wonder that many people wonder, "How can I get to Tofino?" In this article, we'll explore various transportation options to help you plan your journey.
Tofino Road Trip
For those wondering "How can I get to Tofino" and are seeking a scenic adventure, a road trip from Vancouver is the perfect choice. As you embark on this picturesque journey, awe-inspiring landscapes will surround you. Once you disembark from the ferry (Nanaimo Departure Bay is the closest terminal), the most common route is via Highway 4, on which you'll pass through lush forests and charming towns. Your route will take you through Nanaimo and Port Alberni with ample chances for diversions or even a lake swim along the way!
Driving to Tofino – Parking Tips
Parking Tips For Tofino: If you're driving to Tofino, you'll find parking available at various locations throughout the town. Additionally, there are public parking lots and street parking options, but during peak seasons, it's best to arrive early as spaces can fill up quickly.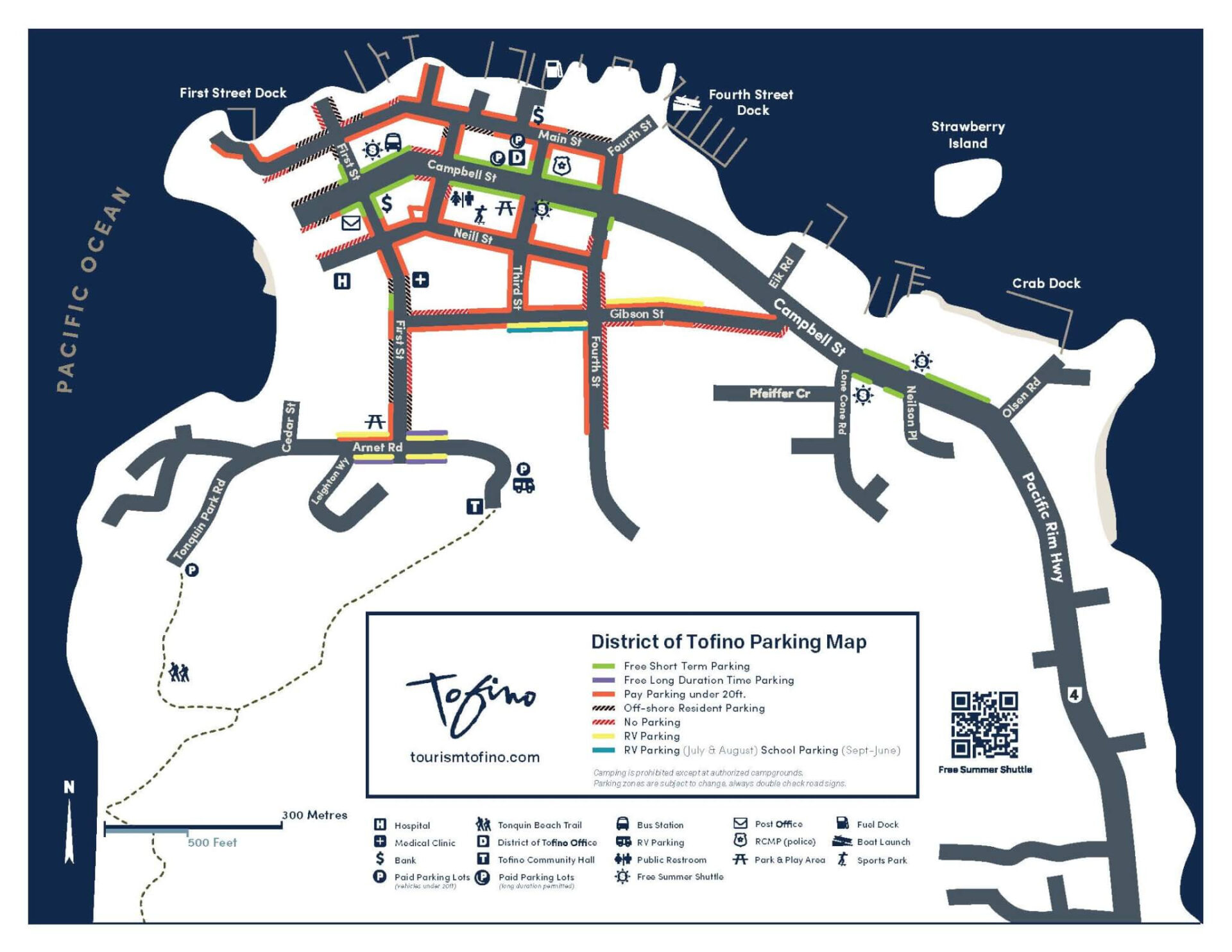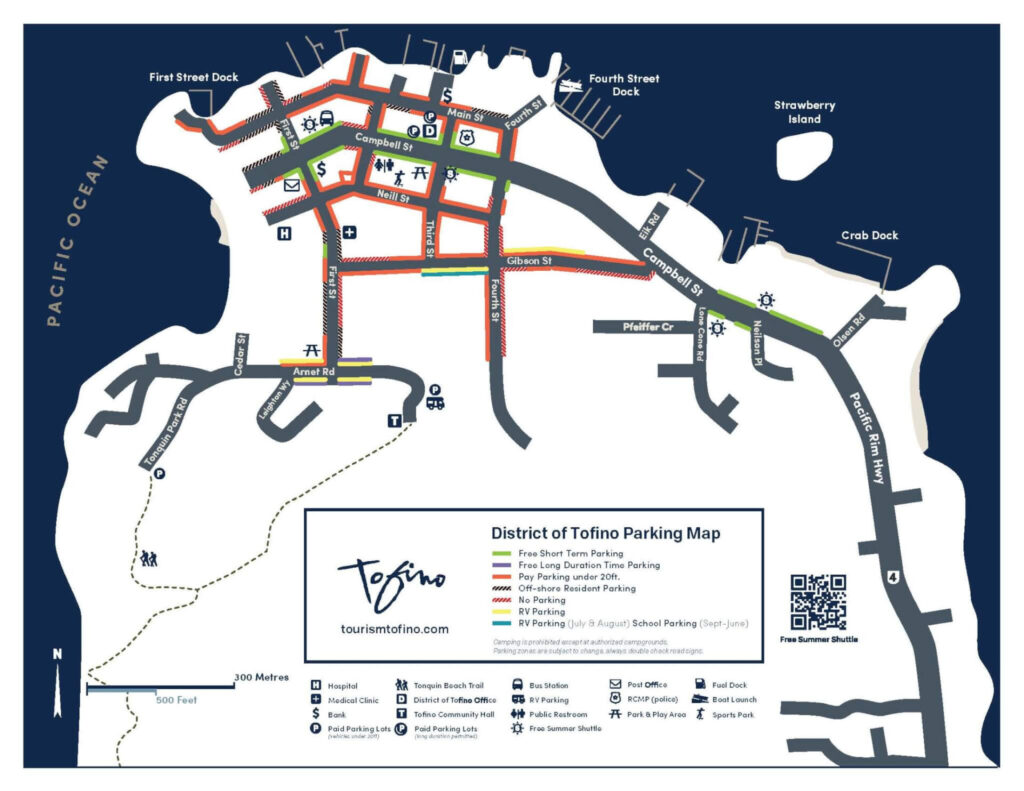 RV Parking in Tofino: Visitors that are travelling by RV to Tofino should be aware of public RV parking that can be found at 121 Third Street.
---
Taking the Bus to Tofino: For eco-conscious travelers wondering "How can I get to Tofino in a low emissions way?". Or those who prefer to sit back and enjoy the scenery, taking a bus to Tofino is a viable option. The bus leaves/stops in Victoria, Nanaimo and Port Alberni. Currently Tofino Bus is the only provider and the journey allows you to relax while soaking in the beautiful views along the way. Check the schedules and book your tickets in advance to secure your seat.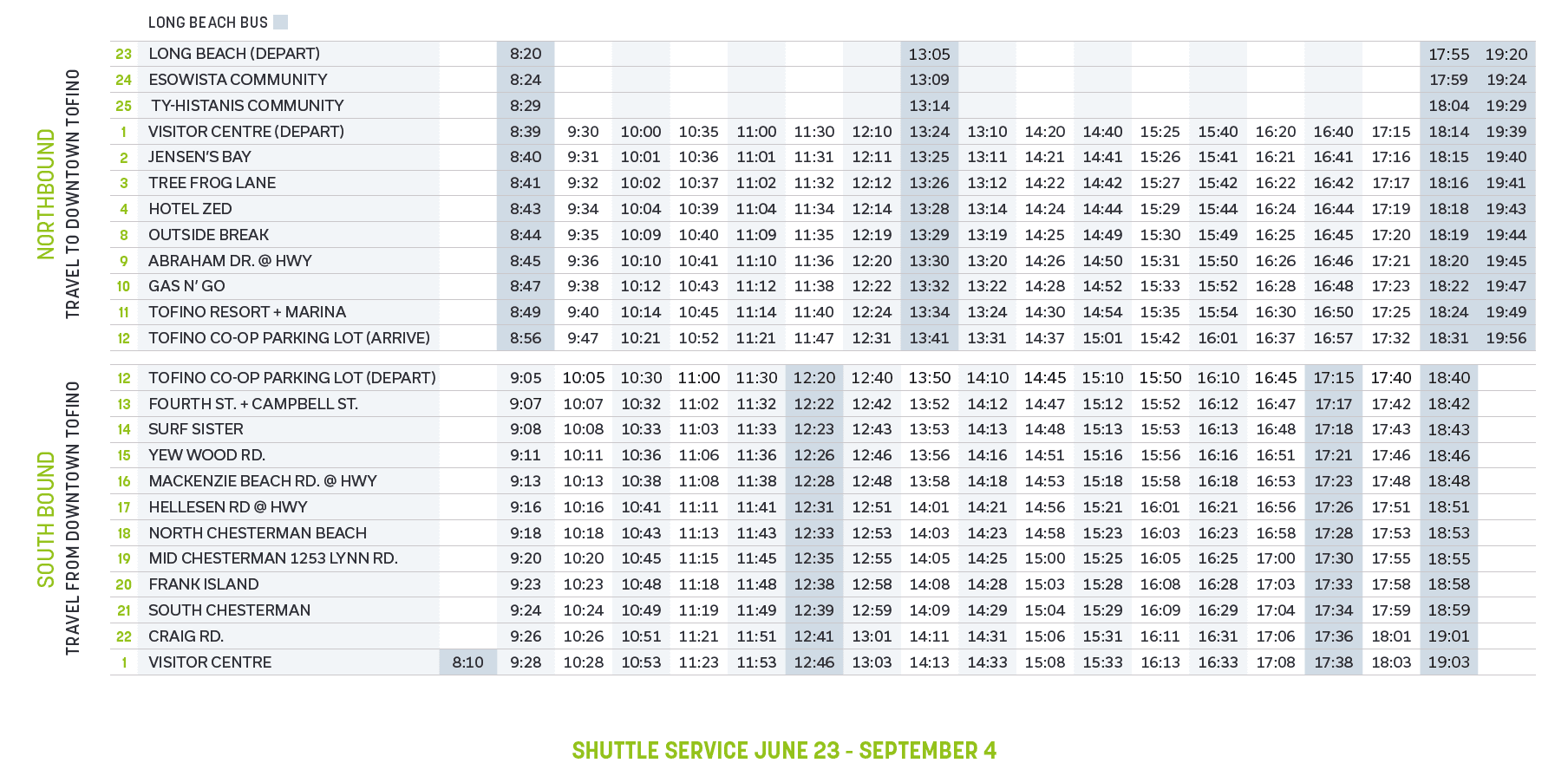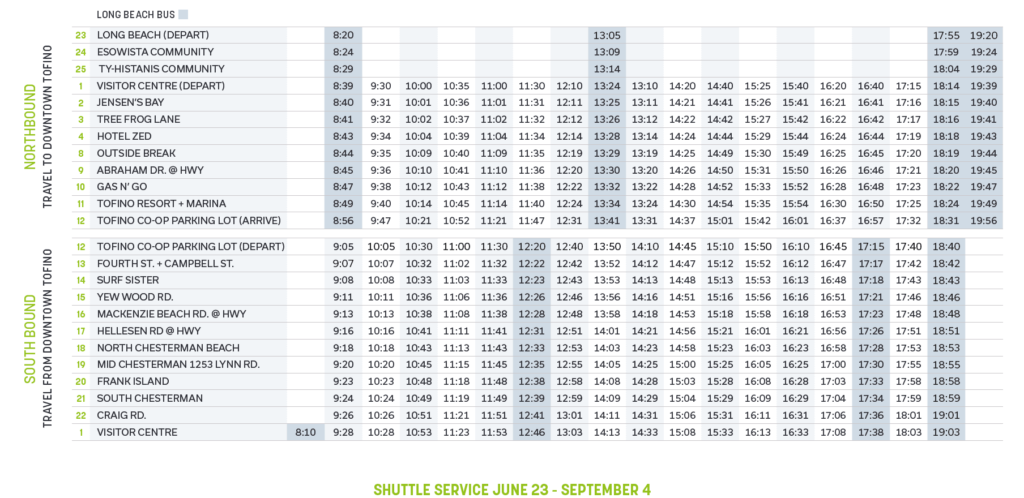 ---
Travelling by Air: If you prefer a quick and convenient journey, flying from Vancouver to Tofino might be your best bet. Several airlines offer regular flights, making it a breeze to reach this coastal paradise. The flight duration is approximately 1.5 hours, allowing you to trade the cityscape for Tofino's natural wonders in no time. To save on airfare, consider booking in advance or keeping an eye out for seasonal deals. Float planes and small passenger plane flights are available.
---