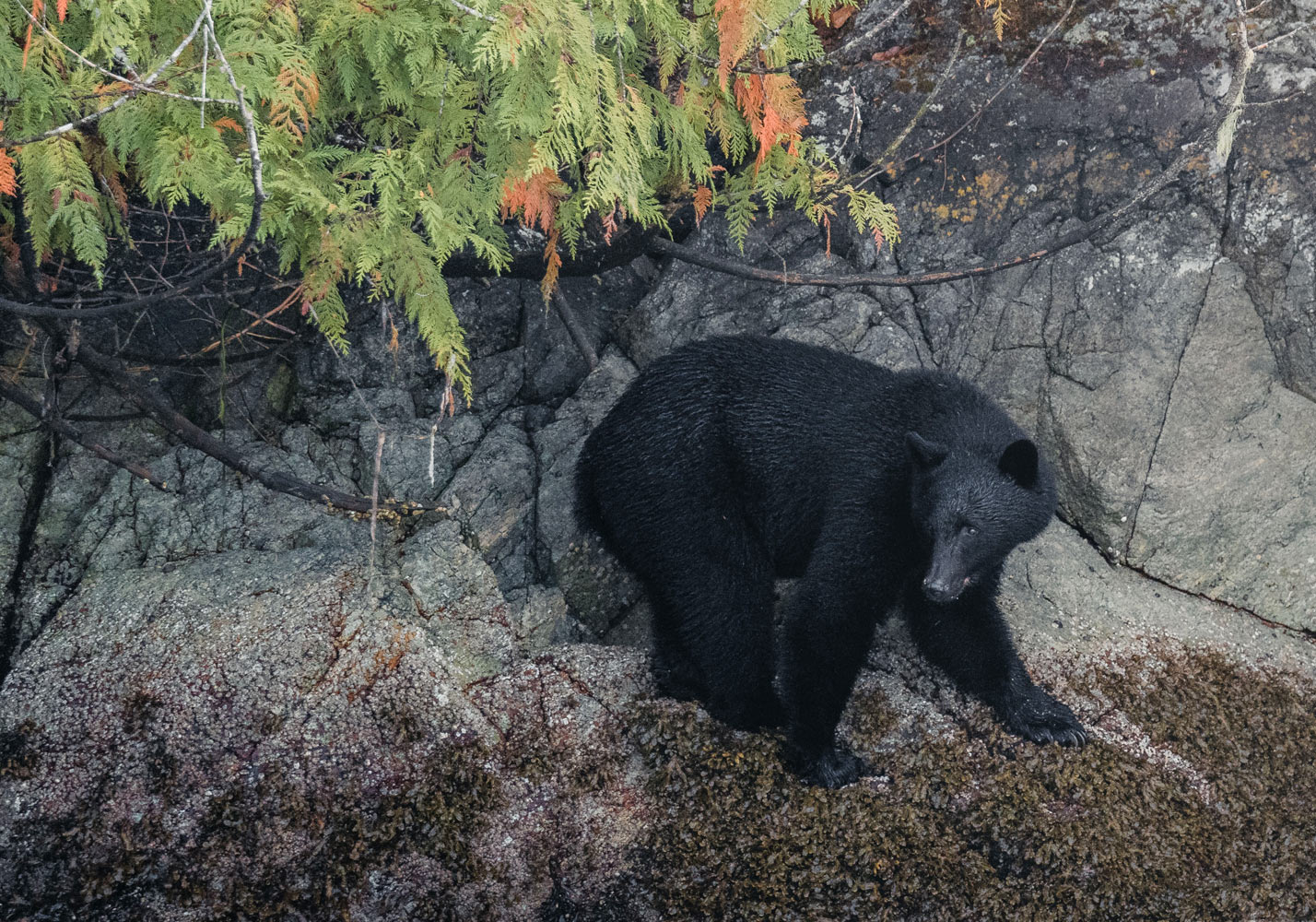 Tofino Bear Watching Tours: What to Expect
Tofino Bear Watching Tours are a popular activity for locals and visitors to the area along with Whale Watching and Bird Watching. Black bears are a common sight in Tofino, BC, and the surrounding areas. Vancouver Island is home to one of the densest population of bears anywhere in the world. It is estimated there is up to 12,000 bears on Vancouver Island and the small islands that surround it. Coastal bears have been significant to the Nuu-chah-nulth people of BC in many ways, including culturally, spiritually, and economically:
Cultural significance: Coastal bears are an important part of the cultural traditions and stories of the Nuu-chah-nulth people. They are often depicted in traditional artwork and carvings, and their images can be found in many Nuu-chah-nulth cultural artifacts. Coastal bears are also an important symbol of strength, wisdom, and resilience.
Spiritual significance: Coastal bears are considered sacred animals by the Nuu-chah-nulth people. They are believed to possess spiritual power and are often associated with healing and transformation. Coastal bears are also considered to be protectors of the land and are revered for their ability to maintain the balance of the natural world.
Economic significance: Coastal bears have played an important role in the economic life of the Nuu-chah-nulth people. Historically, the Nuu-chah-nulth people relied on the bears for food, clothing, and other essential resources. They would hunt the bears for their meat, hides, and other materials, and these resources would be used for trade with other tribes.
When Is The Best Time To See Bears In Tofino?
Bear watching in Tofino does not require sunny or dry weather. Enjoy this once in a lifetime experience, rain or shine. The bear watching tour season in Tofino lasts a surprisingly long time. Time is on your side for you to book bear tours in Tofino. Bear watching runs from March through October. 
What Types Of Bears Will I See On My Tour?
During your bear watching tours you will exclusively see the bears that inhabit the forests and shorelines near Tofino.  
Black Bears | Ursus Americanus (Vancouveri)
Fun Facts:
While grizzly bears and polar bears are also famous Canadian ursi, it is highly unlikely you will see grizzly bears in Tofino and if you see polar bears on Vancouver Island they would have to be in a zoo.
Tofino Bear Tours: Frequently Asked Questions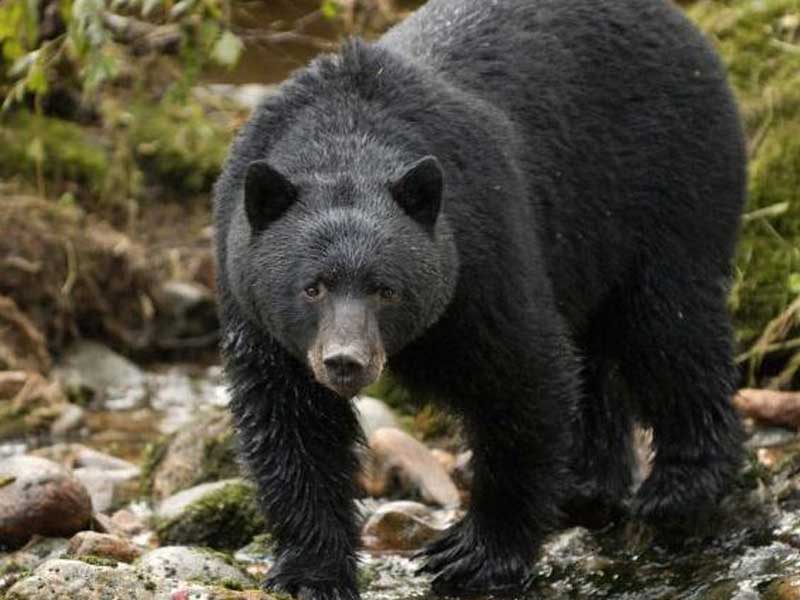 When should I book a Tofino bear watching tour? 
You can book your bear watching tour between March and October. This is the peak season for bear watching in Tofino. During this time, the bears come out of hibernation and start foraging for food along the shorelines, making it easier to spot them.

When do Vancouver Island bears eat? 
Black bears are omnivores and will eat a variety of foods, including berries, fruits, nuts, roots, insects, and small mammals. In Tofino, their diet mainly consists of clams and other shellfish, including crab, which they dig up from the shoreline during low tide. They are also known to fish for salmon and other small fish in the streams and rivers.
Do Tofino bears hibernate?
Bears in Tofino usually hibernate during the winter months, from November to April. During this time, they go into a deep sleep and slow down their metabolism to conserve energy. They typically find a den in a cave or a hollow tree and curl up in a ball to keep warm. Interestingly, female black bears can give birth and nurse their cubs while they are still in hibernation.
Tofino and area bears are wild 
It's important to remember that black bears are wild animals and should be respected from a safe distance. If you're planning on going bear watching in Tofino, be sure to go with a reputable tour operator and follow their safety guidelines. This will ensure that you have a memorable and enjoyable experience while minimizing any risks to both you and the bears.
What should I wear on a bear tour? 
Dress warmly for your tour. It is recommended to wear a long sleeve shirt, fleece, sweater or light jacket, long pants and closed shoes. Our tours run rain or shine, and they don't call it the 'Wet Coast' for nothing! Our boats are some of the most comfortable in Tofino and provide everyone with inside seating with a heated cabin as well as multiple viewing decks and outside seating.
What other wildlife can I see on my bear tour?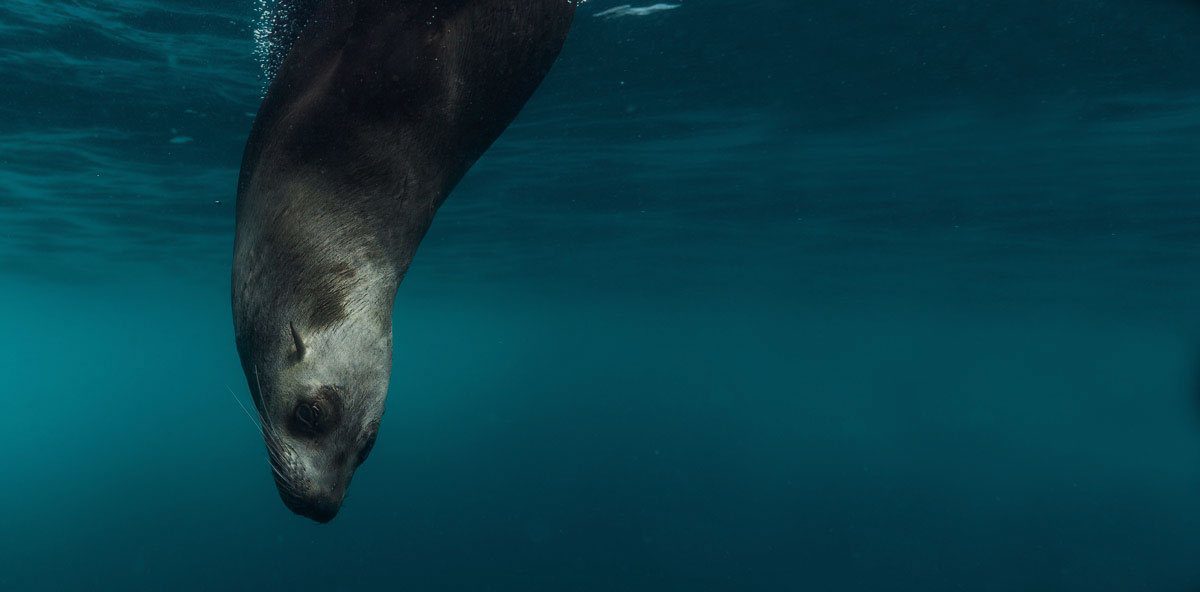 On your Tofino bear watching tour you'll also get the chance to see: harbour seals, sea otters, California sea lions, Steller sea lions, bald eagles, grey whales, Vancouver Island black bears, humpback whales, and Bigg's (Transient) killer whales.
Is the bear viewing boat wheelchair accessible?
Yes. We have people of all ages and levels of ability tour with us. We have had 4 generations aboard many times. Our boats are accessible for people using various mobility devices including wheel chairs. 
How long are the daily bear tours?
Bear Watching Tour – 2 hours
Whale Watching Tour – 2.5 hours
Hot Springs Cove Tour – 6 hours
Tofino Cultural Tour – 2.5 hours
Bird Watching Tour – 2.5 hours 
What else is there to do in Tofino?
Your Tofino adventure doesn't end with a whale watching tour! This beautiful West Coast paradise town has many things to do for your Tofino visit – including surfing, hiking, beach walks, dining experiences, and visiting our local galleries and shops. Biking – you can now bike from Tofino to 'Ukee' (Ucluelet).
Book Your Tofino Bear Watching Tour
Witness the most exhilarating, fulfilling, and most memorable experiences with us today. Book your Tofino bear watching tour online with West Coast Aquatic Safaris.