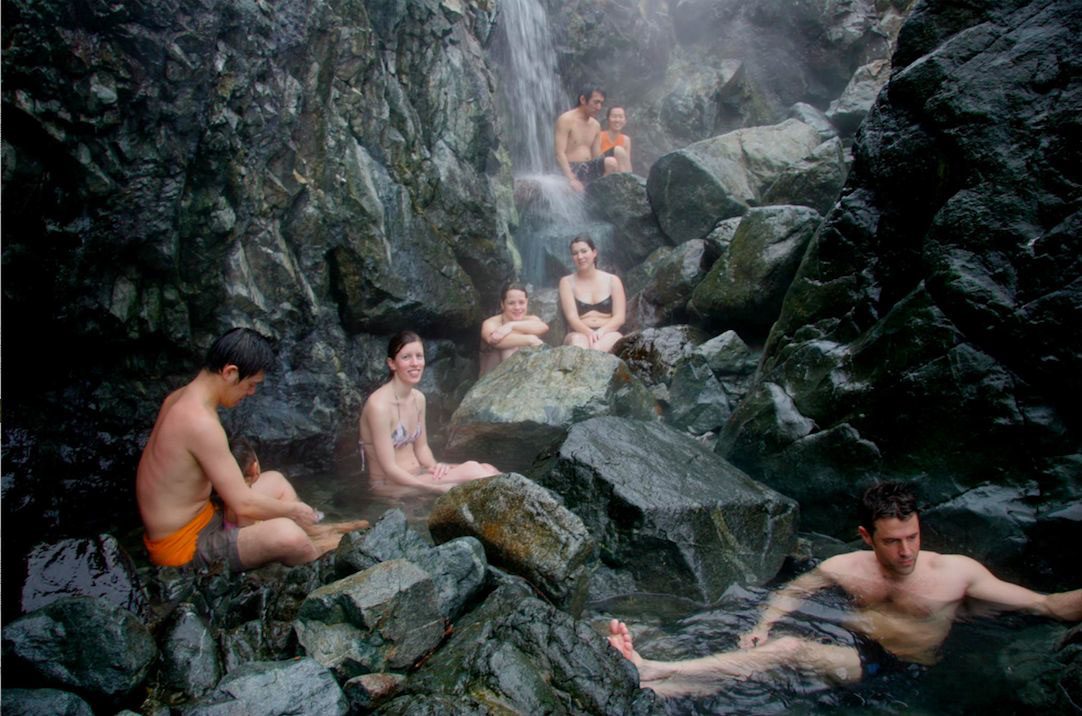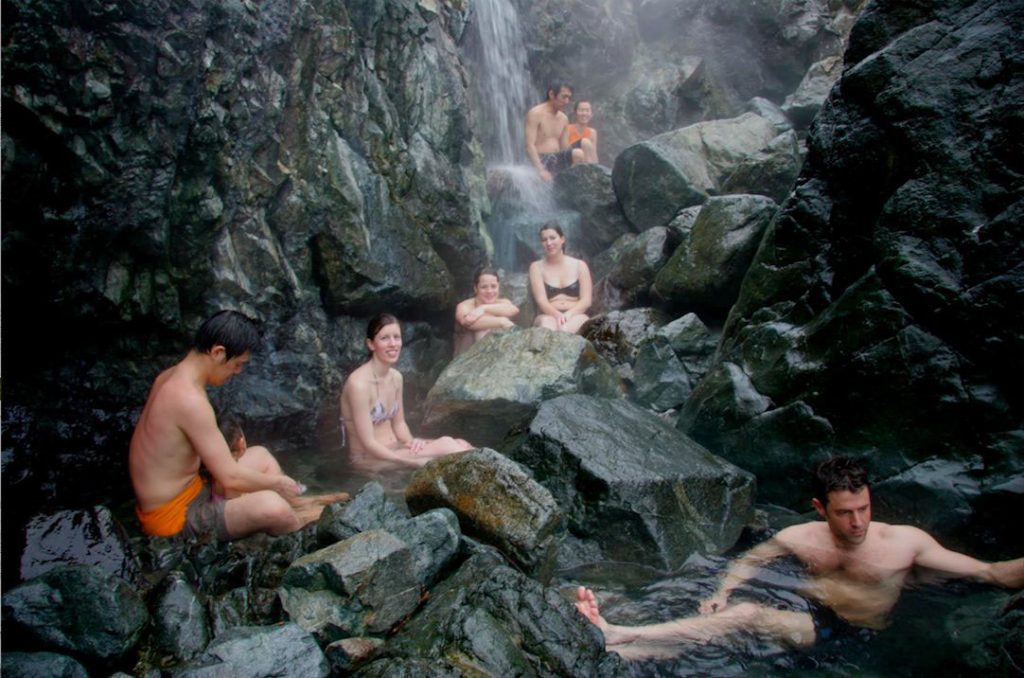 Tofino Hot Springs Cove Tours are running again for Fall 2022 and Summer 2023. Licensed operators West Coast Aquatic Safaris offer you this unique and remote experience that is as memorable as any other Vancouver Island tour. With our covered and heated boats you can make the trip to this wild paradise in comfort, get your soak on, and see part of the world very few others have.

WCAS has been providing Tofino Hot Springs Cove Tours for years. Discover what this memorable trip is all about then book your unforgettable outing.
Your guide to Tofino Hot Springs Cove Tours
Where is Hot Springs Cove?
Located in Maquina Marine Provincial Park northwest of Tofino, British Columbia, Hot Springs Cove are a 90 minute scenic boat ride from the heart of Tofino. 
Tofino is a small community on Vancouver Island, BC that's one of Canada's most popular tourist destinations. 
Along with its wild sea life, Tofino is home to some of the most beautiful provincial parks and trails in BC, sandy beaches, and the chance to slow down and appreciate nature. Tofino is most commonly accessed by car but there is also bus and air transport to this quaint coastal town.
Driving Directions to Tofino
If you're coming from Nanaimo, it's about a 3 hour drive from the Departure Bay or Duke Point ferry terminals. Take exit 60 toward Port Alberni, and once you hit Highway 4 it's smooth sailing! (Please note the road can be windy – take caution!)
What is the history of Hot Springs Cove?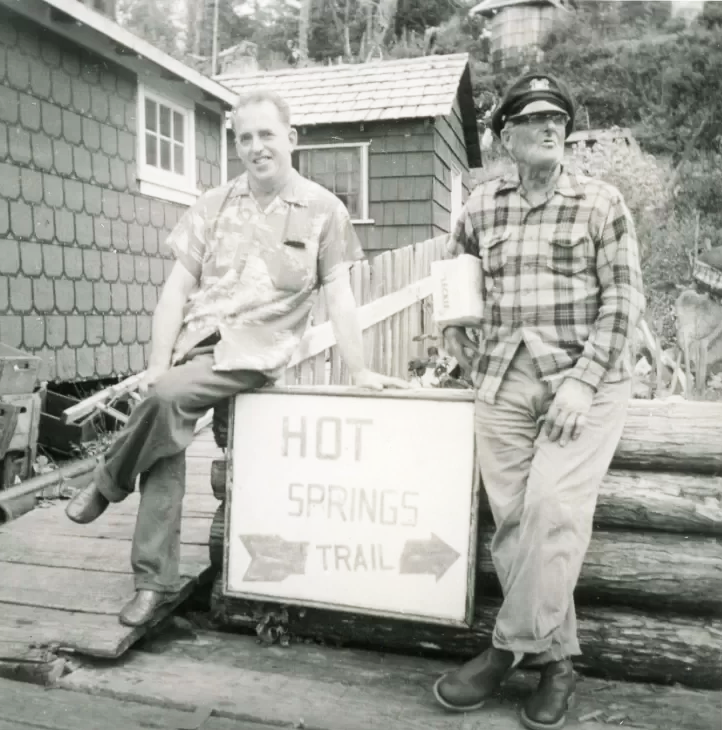 Up until the 1930s, Refuge Cove was one of the most remote places on the West Coast of Vancouver Island. Tucked into Clayoquot Sound—in an area inhabited by Hesquiaht Indigenous people—Refuge Cove sheltered boats from Pacific storms and its hot springs provided welcome relief for sea goers looking to warm their bones and list their spirits.
In spite of its natural wonders, the cove was undeveloped and transiently populated. In 1933 a supply boat operator Ivan Clarke saw a business opportunity and at the age of thirty, Clarke started a general store/trading post in Refuge Cove out of a large canvas tent. The store was a success and by 1950, over sixty people lived in Refuge Cove, by then renamed Hot Springs Cove, and it was a popular destination for tourists.
Clarke originally had plans to develop the hot springs into a health resort, but in the end decided to donate part of his land to the people of British Columbia. Thirty-one acres of land beside the hot springs became Maquinna Marine Provincial Park in 1955. Today, the park and Hot Springs Cove tours from Tofino bring many thousands of people each year, making them one of the top tourist attractions on Vancouver Island.
Excerpt edited for length. Courtesy of "The Hot Springs Cove Story" by Michael Kaehn.
How hot are the hot springs and Hot Springs Cove?
The geothermal hot springs cascade down a waterfall into half a dozen rocky pools, the hottest of which (highest) remains at an average temperature of approximately 50 degrees Celsius (122 f). These pools flow from one level to the next getting gradually cooler as the hot spring water is cooled by ocean waters washing over the rocks. Interpretive signs posted along the boardwalk to the Hot Springs Cove provide information about the geology and thermal features of the park.

What should I wear for the Tofino Hot Springs Cove Tour? 
Combining a scenic boat ride, a tranquil boardwalk hike and a hot springs soak, you need to cover the clothing bases when doing a Hot Springs Cove tour. Sturdy shoes or boots along with a coat for wet weather are recommended for the hike through the old-growth forest to the hot springs. Once there a bathing suit and towel are key so you can take a dip and soak in the beauty of the all natural springs. Bring a warm sweater or jacket to keep in the heat on the drive home or you can always move inside to the heated boat cabin.

Should I bring food?
We recommend if you do eat beforehand to make it a light meal. Our tours take roughly 2.5 hours, and it's best spent fully experiencing the sights around you! We encourage our guests to eat before, or after your tours.
Are there wheelchair accessible Hot Springs Cove tours?
Unfortunately due to the rugged and uneven access to the hot springs, Hot Springs Cove tours are not wheelchair accessible. West Coast Aquatic Safaris is proud to provide wheelchair accessible whale watching tours.
Where Is Tofino and How Can I Get There?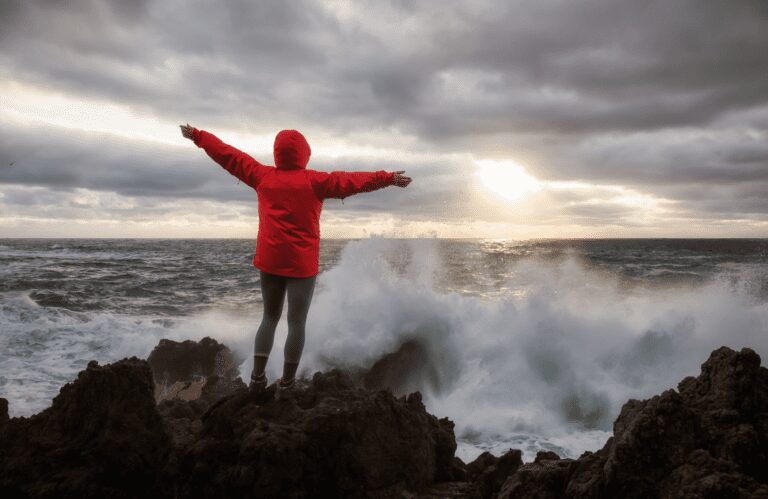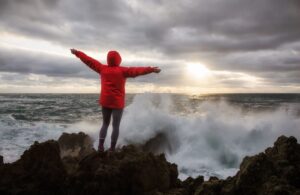 Book Your Tofino Hot Springs Cove Tour
If you've been considering a Tofino trip, we recommend making Hot Springs Cove Tour a priority during your stay. Use our online booking system to book your Hot Springs tour today!