What To Expect On A Whale Watching Tour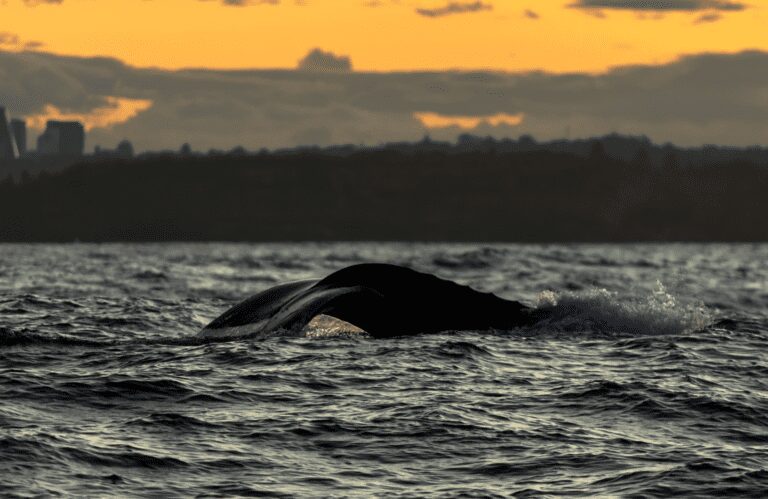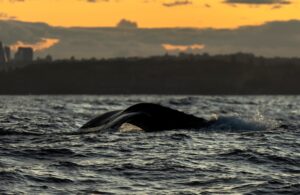 If you've never experienced a whale watching tour before, you're in for quite the experience! Some of our guests have never even experienced the ocean, or the beauty of the Pacific Northwest. We offer many different types of wildlife tours in Tofino to give our guests the full experience of this little West Coast town, but by far the most popular of our excursions is the whale watching tour.
So if you've never tried one – read on! We'll highlight some of the things you can expect from your whale watching tour.
What Types of Whales Will I See On A Tofino Whale Watching Tour?
The Tofino whale watching season runs from March, until roughly the end of October when the whales are passing through our Pacific waters. Tofino and the ocean waters of the Pacific Northwest are home to three main types of whales:
Humpback Whales
Humpback whales are the largest whale species (growing up to 60 feet, and 80,000 pounds!) you'll see on our whale watching tour, and the ones most likely to breach or jump out of the water. These whales are known to live up to 90 years old!
Orcas
Orcas are affectionately known as 'killer whales' – though there is no record of an orca ever killing a human in the wild. These notable black and white whales actually belong to the dolphin family! To see a pod of orcas in the wild is a treat. 
Grey Whales
Grey whales are the ones more frequently spotted on our tours. These gentle giants can be identified by the years of barnacles encrusted on their bodies. Grey whales are not as commonly known to breach, or jump out of the water, as frequently as orcas or humpbacks, but they do put on a stunning show of spouts – quickly exhaling from their blowholes. 
Frequently Asked Questions About Whale Watching Tours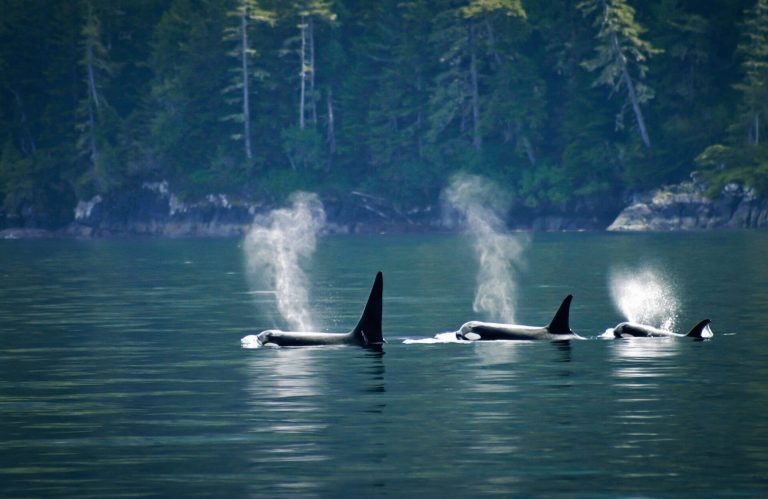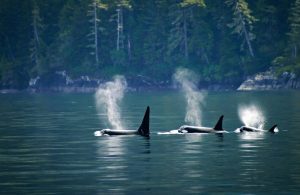 If you've never been on a whale watching tour before, you might not know what to expect. We have a full list of Frequently Asked Questions on our website, but here are a few of the most popular questions we get asked about our tours.
What should I wear? 
Whale watching attire is casual and comfortable. You should wear clothes that allow you to move around easily, a hat with a brim, sunglasses and water-friendly shoes. Tofino is notorious for its rainy weather, so bring a jacket and wear layers. Sunburns are very probable in windy weather, as the sun burns harshly even through haze – we recommend sunscreen. Weather in Tofino is often windy, so you may want to bring along a waterproof jacket as well. We're equipped with umbrellas for particularly rainy days.
Additionally, our boats are covered, keeping you from the possible brunt of rain, or stormy ocean weather. 
Should I bring food?
We recommend if you do eat beforehand to make it a light meal. Our tours take roughly 2.5 hours, and it's best spent fully experiencing the sights around you! We encourage our guests to eat before, or after your tours.
Are there wheelchair accessible tours?
West Coast Aquatic Safaris is proud to have multiple vessels for our whale watching tours – and to be one of Tofino's tourism companies to provide wheelchair accessible whale watching tours. Our 37 person vessel, NANUQ, has ramp access and great visibility for those seated in wheelchairs on our tours.
What boats do you use?
Our fleet contains two different types of boats and vessels for our tours. 
NANUQ
NANUQ is our 36 passenger vessel and offers a heated and closed cabin, and is also wheelchair accessible. Accessibility is important to our company, and we're happy to accommodate so everybody can experience these tours in Tofino.
WASCO
WASCO is a cruiser designed for 12 passengers. Though it is a smaller vessel, it does still offer the heated cabin and washroom on board, but guests have the choice of enjoying the tour on multiple seated outer decks as well. 
Where Is Tofino and How Can I Get There?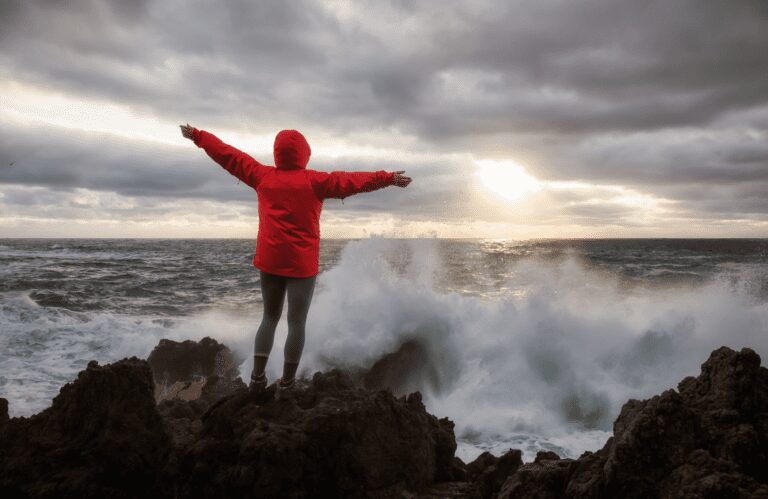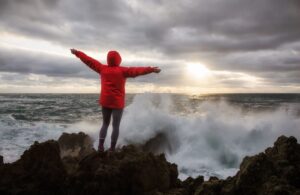 Tofino is a small community on Vancouver Island, BC that's one of Canada's most popular tourist destinations. The town is well-known for its whale watching tours, but there are plenty of other exciting activities you can engage in while visiting Tofino.
Along with its wild sea life, Tofino is home to some of the most beautiful provincial parks and trails in BC, sandy beaches, and the chance to slow down and appreciate nature. Tofino is notoriously a surf town, and the locals and visitors enjoy spending their days out in the swells. 
Driving Directions to Tofino
Tofino is an absolute hidden gem on the West Coast of Vancouver Island. If you're coming from Nanaimo, it's about a 3 hour drive from the ferry terminal. Take exit 60 toward Port Alberni, and once you hit Highway 4 it's smooth sailing! (Please note the road can be windy – take caution!) 
Book Your Whale Watching Tour in Tofino
If you've been considering a Tofino trip, we recommend making whale watching a priority during your stay. Use our online booking system to book your whale watching tour in Tofino today!