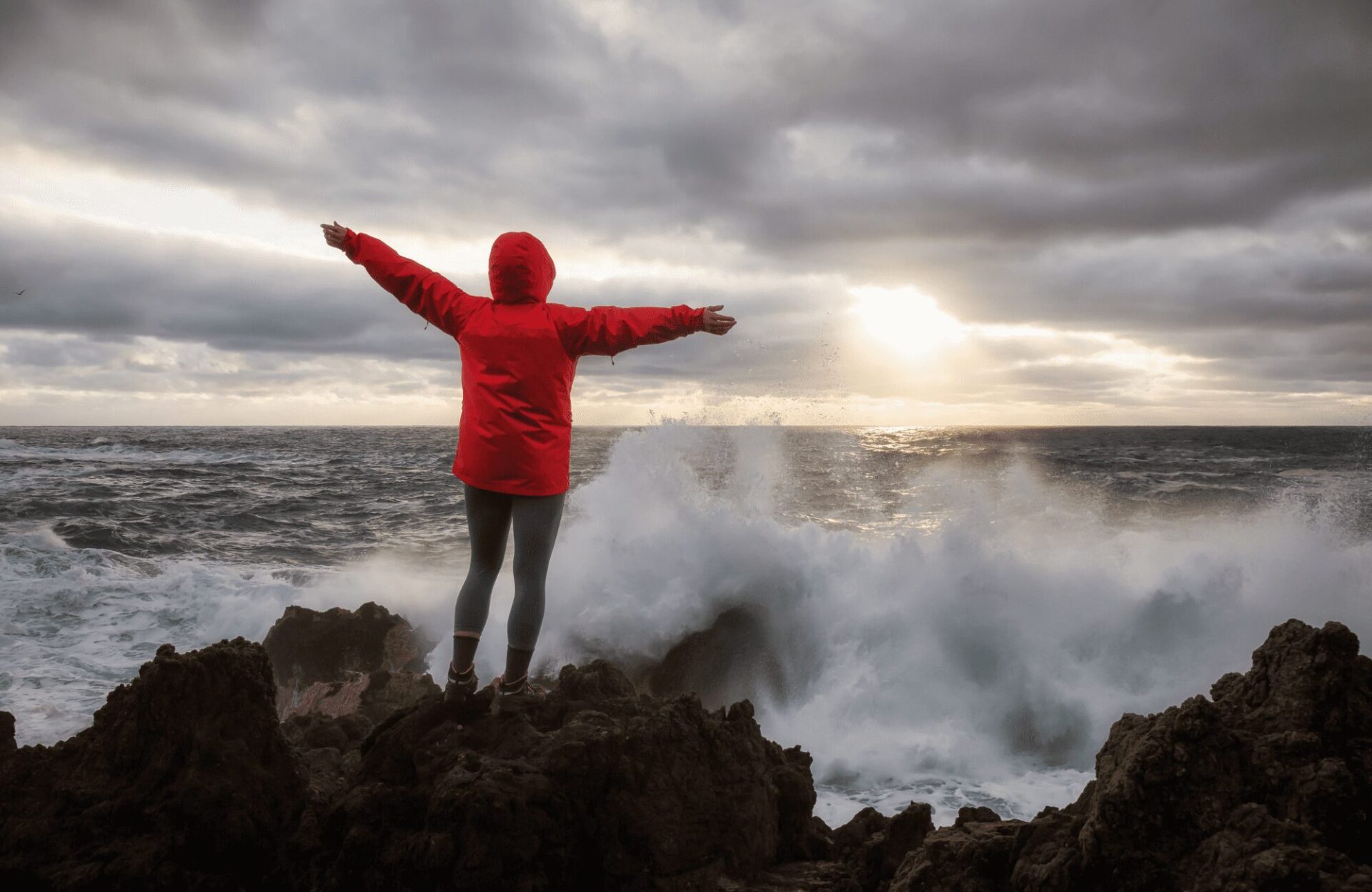 Have you ever been to the little seaside town of Tofino before? If not, you may have some questions about what there is to do in Tofino. We've put together a quick guide on some of our favorite Tofino wildlife, attractions, trails and more! Tofino is a rural spot on Vancouver Island's West Coast where visitors come to appreciate nature, play in the water, stay at beachside resorts, try their hand at surfing, and kick back and relax.
What Types Of Wildlife Are In Tofino?
Much like all of the Pacific Northwest, Tofino is home to some stunning and spectacular wildlife. If you want to get up close and personal, book one of our Tofino wildlife tours! Here are a few examples of what you'll see on one of our wildlife tours.
 Bears and wilderness life
More than 120,000 black bears are estimated to be living in British Columbia, with over 7000 in Tofino, making it one of the most densely populated bear populations in the world.  Coastal bears consume mostly vegetation, but they will occasionally eat sea life, overturning boulders to reach their meal. Black bears migrate to the rivers in the fall to feed on salmon. Watching the black bear hunting salmon each fall is an exceptional treat – and a popular sightseeing excursion at Goldstream National Park close to Victoria – a 5 hour drive from Tofino.
 Whales, seals, and ocean life
Some of the most frequent sea life that you could see while traveling throughout Tofino attraction. Along with the whales (gray whale, orca whale, humpback whale), harbor seals and sea otters are often seen hanging out near marinas in Tofino seeking leftovers from the local fishermen's daily harvest. The otters seen around marinas that sometimes jump up on the docks are river otters (we have these in Tofino), sea otters have been seen very close to Tofino and at the mouth of the harbour, but in general they are seen outer waters or open waters. Sea otters are the ones that were hunted to extinction and rehabilitated in the Clayoquot Sound – brought down from Alaska
Tofino is home to a diverse range of bird species in the realms of sea, shore, and forest. Different birds such as bald eagles, great blue herons, Steller jays, Rufous hummingbirds, western sandpipers, lesser yellowlegs, black oystercatchers, and Pacific loons, Bald eagles and great blue herons can be seen. We see bald eagles most everyday and many times walking guests down from our office to the boats.
Our wildlife Tofino tours start in late February and run until the first week of November generally – so you can have your chance to see a multitude of wildlife in Tofino. Our whale watching Tofino season can be booked from March to October. Visit our Tofino wildlife tours to find out more.
Best Hiking Trails In Tofino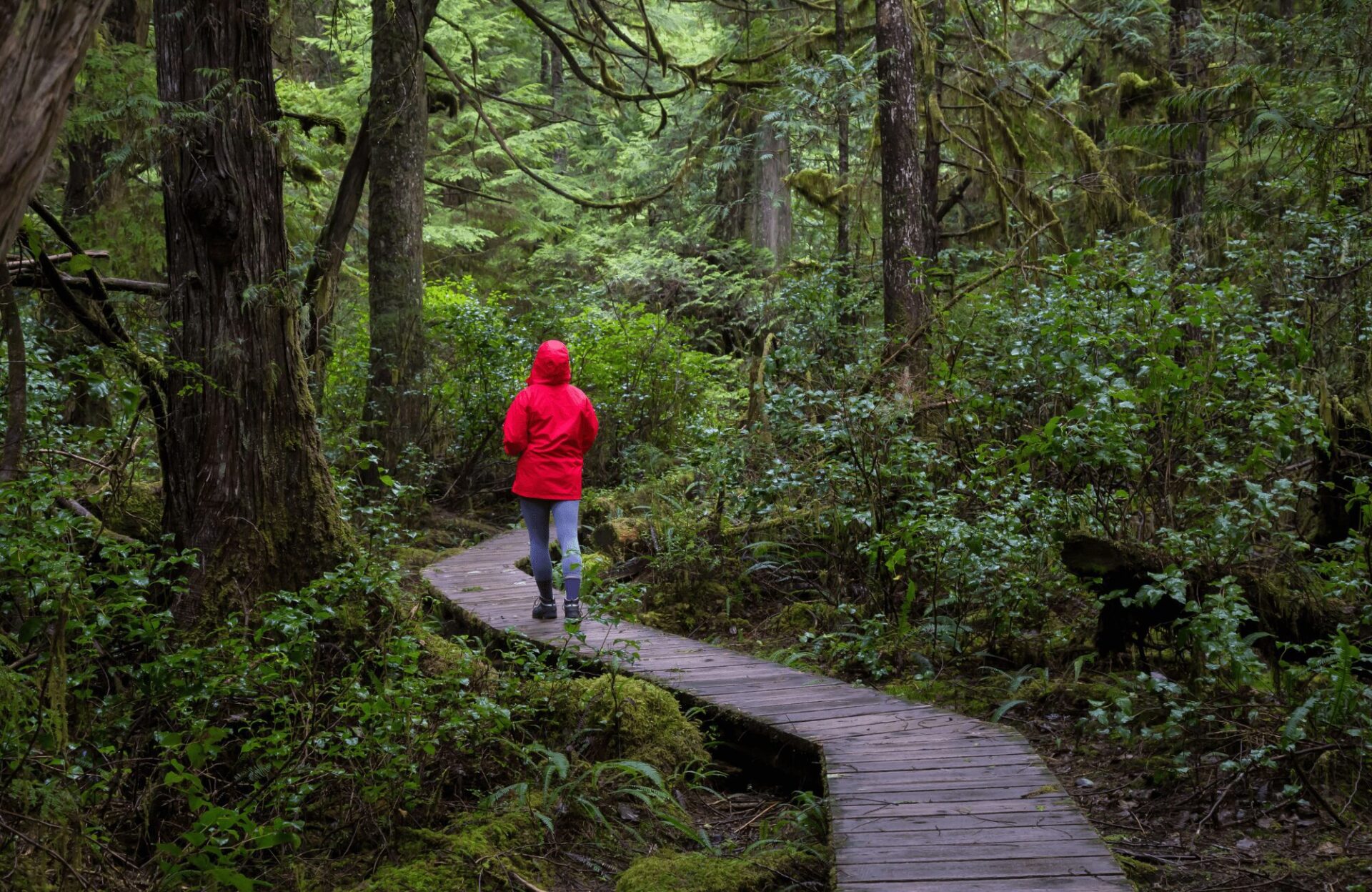 Tofino has several short hiking routes that are nothing short of magnificent. Most of the routes are lined with massive, centuries-old Douglas fir, Sitka spruce, and western red cedar, and many leads to isolated coves and empty beaches.
The Rainforest Tofino Trail is one of the most popular short excursions, where you may walk on raised boardwalks beneath gigantic trees and take in the views, sounds, and smells of this magnificent environment.
Nuu-chah-nulth Tofino Trail to Florencia Bay Trail is perfect for a combination of forest, beach, and culture. Along the way, a totem pole and information plaques are outlining the Nuu-chah-nulth culture's traditions. This walk leads to two beautiful beaches:
Wild Pacific Walk is a lengthier Tofino trail that takes you through a more harsh area. Many visitors choose to trek only the 2.6-kilometer lighthouse section of the trail, which takes them past breath-taking viewpoint sites and a lighthouse. 
Chesterman Beach is great (especially with coffee from Driftwood Cafe at the Wick Inn!)
Hot Springs Cove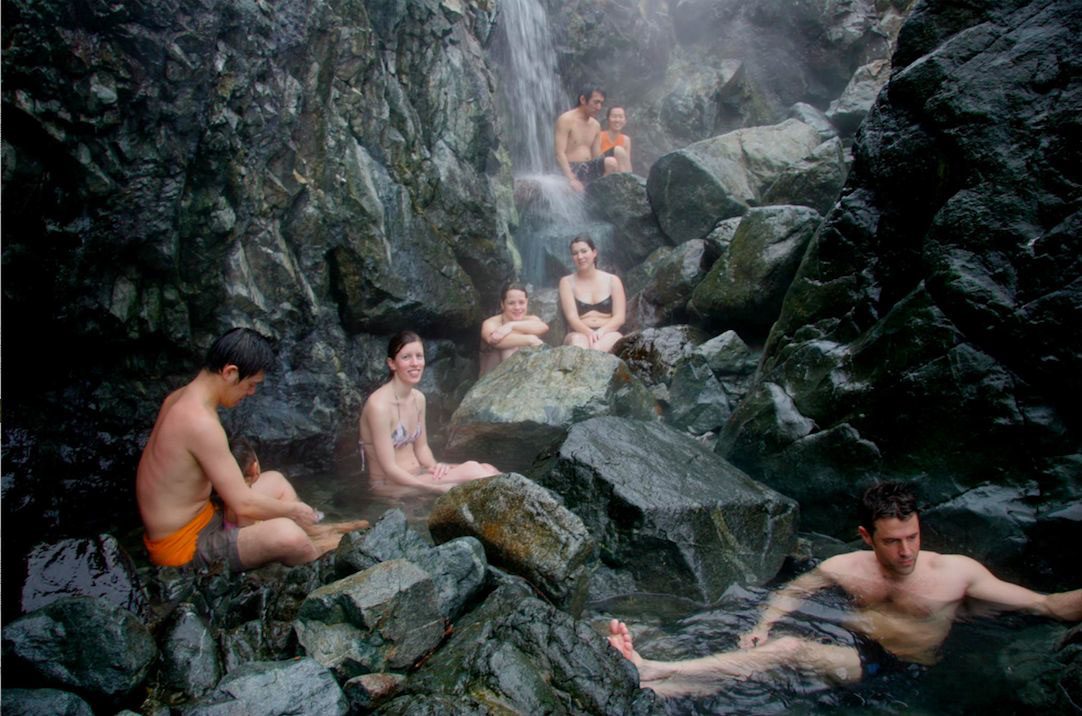 Hot Springs Cove is located in Maquinna Provincial Park, about 50 kilometers (31 miles) northwest of Tofino, on Vancouver Island's West Coast. A quick chartered boat tour from Tofino will get you to the park. The geothermal hot springs are located at the end of a 2-kilometer walk via well-kept boardwalks and wooden stairs from the pier.
The location is situated on a large geological fault, which is an area of the earth's crust that is unstable. The ocean water is sucked into the earth to a depth of 5 kilometers, heated to above 100 degrees Celsius, and then pushed back up to the surface under pressure. At a temperature of roughly 50 degrees Celsius, the heated water is expelled through broken rock. The temperature of the water coming from the rock is rather hot, but when it is mixed with the cold ocean water, it becomes quite pleasant.
If you've never experienced a secluded Tofino hot springs visit, we definitely recommend you book a Hot Springs Cove tour. Our Hot Springs Cove tour fly back option is noted by Destination Canada as a Canadian Signature experience. 
South Beach Trail
The South Beach Trail follows the Pacific Ocean shoreline and offers beautiful views of unique, craggy rock formations and frothy waves slamming on the beach, making it one of the most scenic treks in the Tofino area. This 1.6-kilometer walk winds its way through a dense forest to a sandy beach with dramatic rock formations that assist to produce some memorable (and gigantic) views of wild ocean spray from the oncoming waves.
Wild Pacific Trail Lighthouse Loop
The Lighthouse Loop Trail, which is part of the wider Wild Pacific Trail, includes a stop at an active lighthouse as well as amazing views of gigantic rock formations along the Pacific Ocean coastline.
Due to its proximity to the seaside, this 2.6-kilometer track is particularly popular with storm watchers, as it provides a superb opportunity to witness the sheer intensity of heavy winds and rain, as well as the ocean's huge waves slamming against the rocky coastal rocks.
Tofino Hot Springs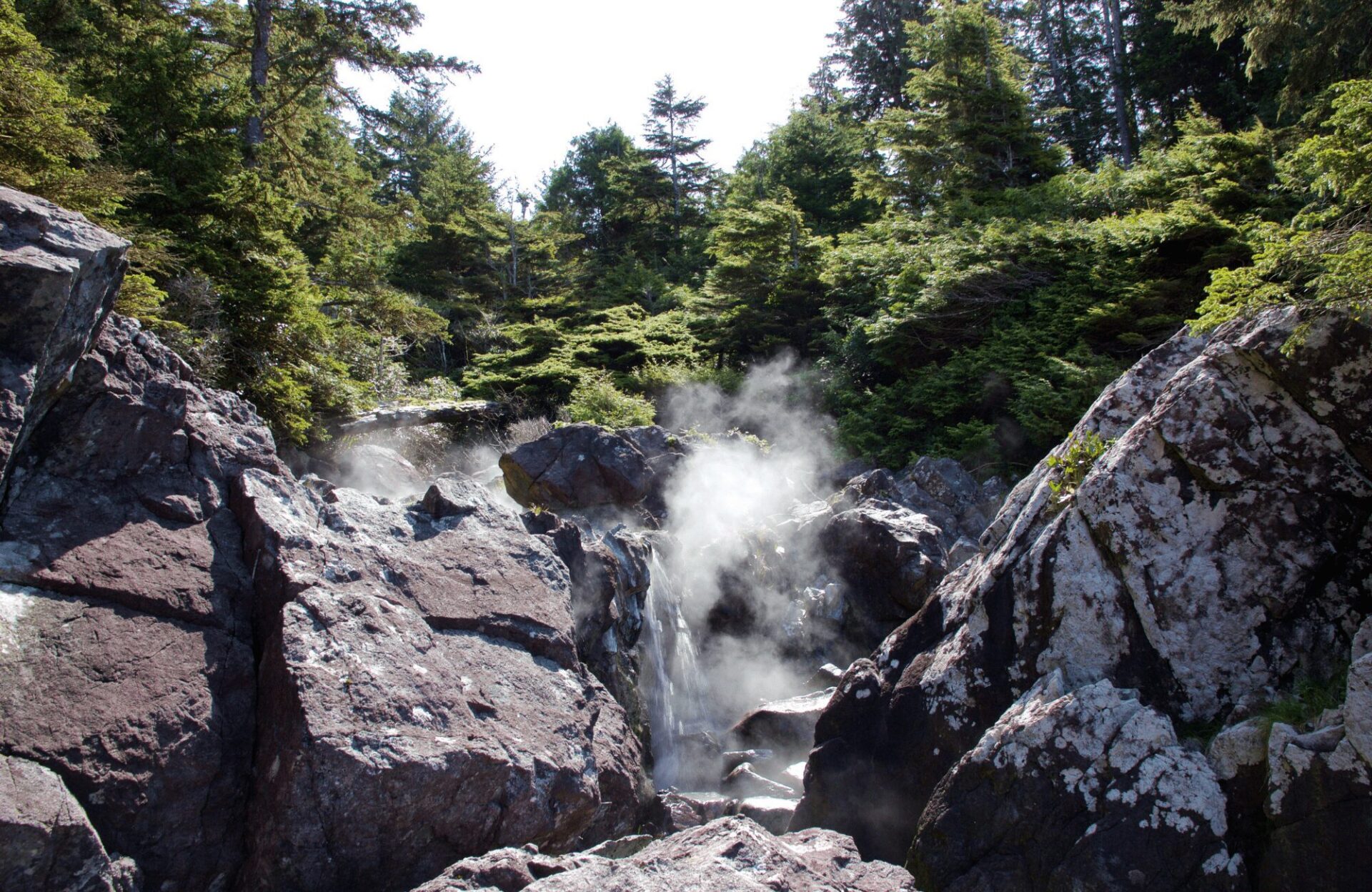 Hot Springs Cove, located in Marine Provincial Park, is a boat tour away. Hike a 2-kilometer boardwalk through the lush rainforest, complete with old-growth trees. The route will take you to the springs, where you may relax and enjoy the geothermal pools, waterfall, and breath-taking ocean views. Take a soothing bath in hot water or a refreshing dip in cool ocean water.
Book Your Tofino Hot Springs Tour Online
Hot springs tours are available all year (weather permitting). You will have a great opportunity to observe a variety of animals. After disembarking at the dock in Hot Springs Cove, you'll walk through an amazing rain forest on the old cedar boardwalk. A series of natural geothermal hot spring pools waits at the end of this magnificent walk. It's an experience you have to see to truly believe, and one of the best ways to immerse yourself in the beauty of Tofino.
Choose your tour, date, and departure time, and then pay online to book your reservation easily. ​
The Hot Springs are in Maquinna Provincial Park and BC Parks is still keeping it closed for now because of COVID (March 2020 to present). Fingers crossed it will open up this spring.  
Discover Tofino With Our Tofino Wildlife Tours
In the summer, tourists from all over the world bring their families here to enjoy the beaches and other attractions and activities, but in the winter, people come here to escape the crowds, watch storms, surf, and enjoy the near-empty hiking trails and serenity. Many people prefer to visit between fall and spring rather than during the peak tourist season of summer.
Adventure whale watching, bear watching, and hot springs experiences in small groups are available with our Tofino wildlife tours for an amazing adventure! Take an exhilarating whale watching tour or Tofino wildlife tour through the tranquil waters of the Clayoquot Sound inlets to see black bears turning enormous rocks in search of crab, or to watch the beautiful Pacific Northwest whales hunting. 
Book your Tofino wildlife tour online and see the beauty of Vancouver Island's Pacific Northwest, and Tofino wildlife.