Provincial Parks and Beaches In Tofino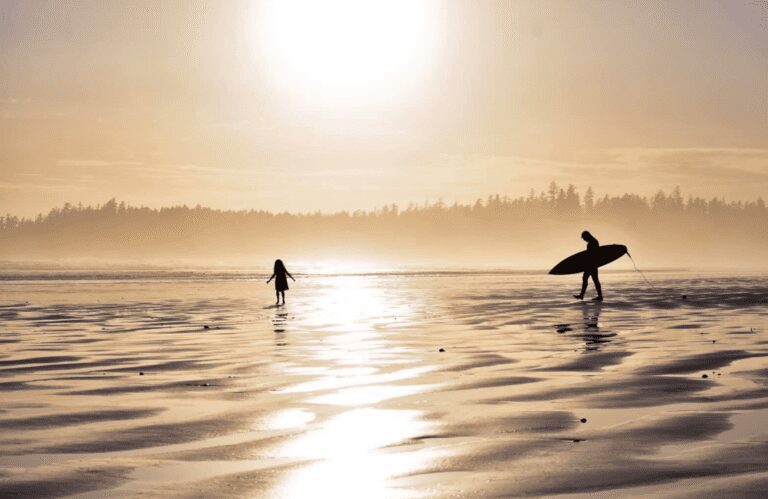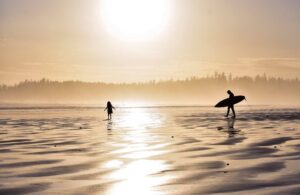 The Tofino beaches are one of the incredible natural beauties of the West Coast and a sight to see when you're planning your trip to Tofino. Whether it's surfing, camping, or a whale watching  or bear watching tour, Tofino's waters offer an experience unparalleled. Come and enjoy our little surf town community, and learn more about Tofino. 
Bear watching season starts March 31 and runs through until October 31.
History of Tofino 
There are hundreds of hidden gems inside this lovely region of Canada just waiting to be discovered. One such treasure can be found near British Columbia's southern coast. It was kept concealed from the world for hundreds of years until the second half of the twentieth century when it finally made its grand entrance. This hidden gem on Vancouver Island is known as Tofino.
Tofino is located in the Clayoquot Sound region of British Columbia, in the southwest corner of the province. It was formed as a town in 1909 and named after the surrounding Tofino Inlet. Indigenous population known as Nuu-Chah-nulth have lived on Vancouver Island for thousands of years, up to 10,000. First Nations that live on Vancouver Island used to get the majority of their sustenance from the water, fishing, and hunting along the shore. Salmon, cod, halibut, and a variety of crustaceans were available in the teeming waters around them. (This attracted a new species of prey for the Nuu-chah-nulth, such as sea lions, seals, and perhaps whales.)
Clayoquot Island, where the first non-indigenous settlement was formed in 1855, was the site of the first non-native settlement. To distinguish the municipality of Clayoquot from Clayoquot Island, the name "Tofino" was coined. He was a well-known astronomer, mathematician, and hydrographer to the King. 
Pacific Rim National Park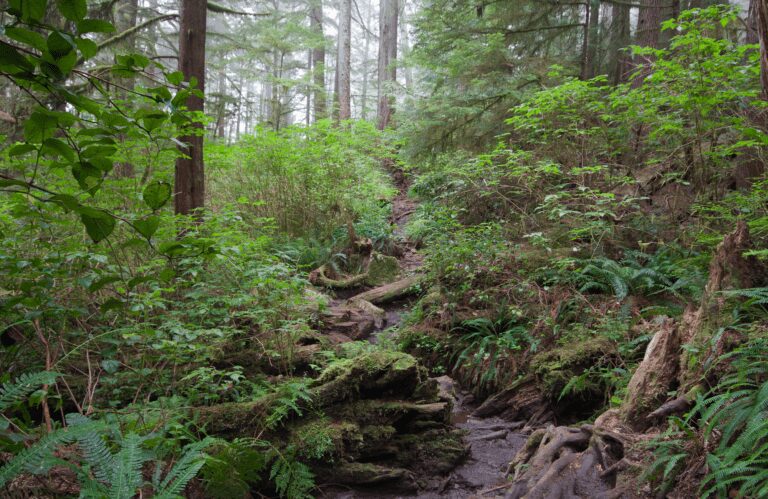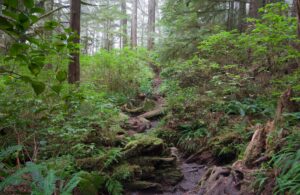 Long Beach, the West Coast Trail, and the Broken Group of Islands are three areas of a unique park that include sandy beaches, island archipelagos, temperate rainforests, and significant archaeological sites.
Long Beach, Pacific Rim National Park Reserve's longest beach, stretches for 16 kilometers (10 miles) along Vancouver Island's West Coast. Locals describe the tidal pools as "wonderful," though this doesn't quite capture the beauty of these tidal pools, and you'll be astounded by the abundance of species that call them home. Crab, seashells, starfish, sea urchins, and other sea creatures can all be found with a simple stroll along the beach.
Surfers from all over the world will be slicing through the crest of the waves as the waves crash in. With quiet trickles and shimmering light from the spectacular sunset spanning the colorful horizon, the water smoothly flows up the beach. Long Beach is a rejuvenating retreat for people of all ages. Long Beach has everything, whether you want to relax, explore, adventure, hike, surf, or simply enjoy a long walk on the beach.
The West Coast Trail (WCT) is a legendary multi-day trekking trail in the backcountry that is a must-do for many hikers. Hikers must climb over 100 ladders while carrying a large pack, slog through deep muck, wade through fast-flowing hip-deep waters in mountain-fed rivers, and fight through whatever weather the wild West Coast throws at them – typically driving wind and rain, depending on the season you make the journey.
The 75-kilometer West Coast Trail is part of an old network of roads and paddling routes used by indigenous peoples for trade and travel. Before the foreign sailing ships began to arrive off this coast about 200 years ago, Huuay-at, Ditidaht, and Pacheedaht villages and camps were firmly established. As the number of ships traveling the Juan de Fuca Strait grew throughout time, so did the number of people. 
One of Pacific Rim National Park's three main recreational components in Barkley Sound and the Broken Group Islands.
The Broken Group Islands Unit is made up of approximately 100 islands, islets, and rocky outcrops distributed throughout Barkley Sound between Loudoun Channel and Imperial Eagle Channel. It covers a total area of 10,607 hectares, with just 1,350 hectares of land.
The fact that the Broken Group Islands offer a true West Coast experience in sheltered water is one of the key reasons for their popularity. The untamed waters around Ucluelet and uncovered segments of the West Coast Trail and the Long Beach Unit, the two different regions that draw in guests to Pacific Rim National Park Reserve, are not ordinarily dependent upon the outrageous sea conditions seen further west in the vast waters around Ucluelet and uncovered segments of the West Coast Trail and the Long Beach Unit.
Which Is The Best Beach For Surfing In Tofino?
Cox Bay is a fantastic little bay with some of the greatest surf in the area. If you're a novice, Cox Bay is a great place to learn how to stand on your board and play in the whitewash. Chesterman and Long Beach are some incredible beaches to enjoy surfing in Tofino!
Discover Tofino On A Wildlife Tour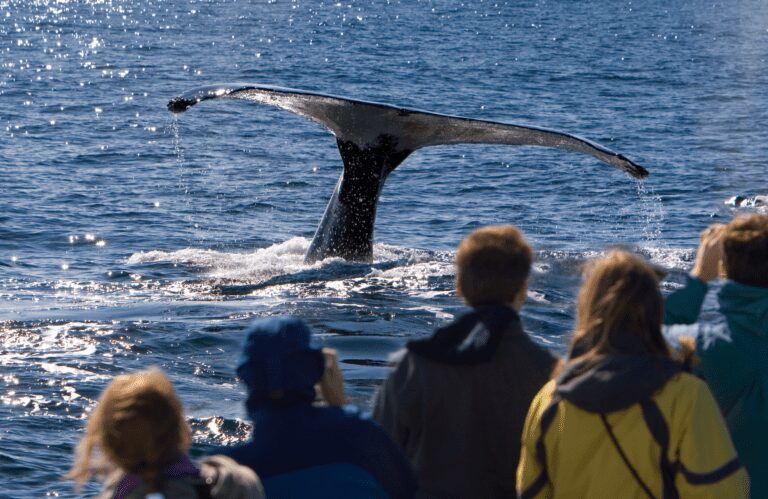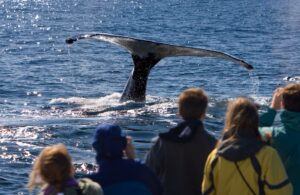 Tourists, mostly children, flock here in the summer to enjoy the beaches and other attractions and activities, while people come here in the winter to escape the crowds, watch storms, surf, and enjoy the near-empty hiking trails and quiet. Many individuals choose to visit during the fall and spring seasons rather than the summer peak tourist season.
West Coast Aquatic Safaris offers small-group whale watching, bear viewing, and hot springs activities for an unforgettable adventure! Take a leisurely boat ride through the Clayoquot Sound inlets to observe black bears turning large rocks in search of crab.
Book your Tofino wildlife tour online, and discover the majesty of Tofino's beaches and wildlife.