Our Guide To West Coast Sightseeing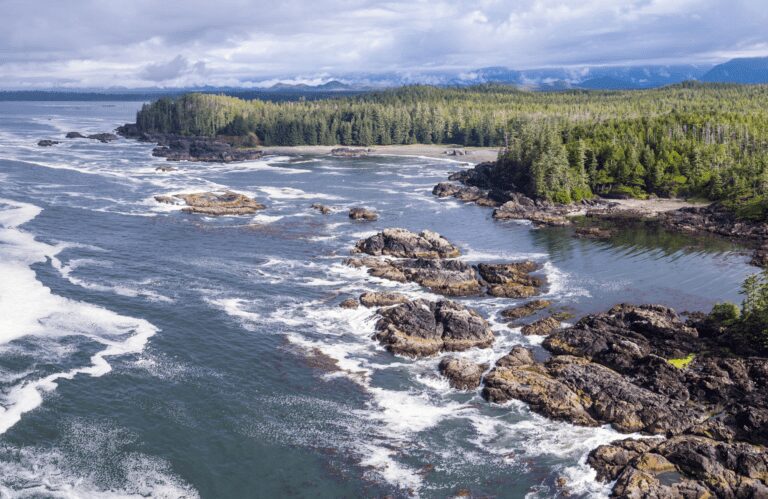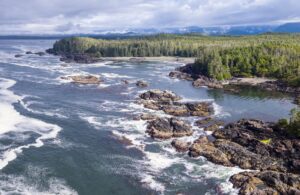 The West Coast of Vancouver Island rouses the senses and satisfies the imagination. Complete with sandy beaches and rocky bluffs, battered by the open Pacific Ocean, are framed by old-growth rainforests that harken back to a time when Indigenous peoples were the only people on the island. Tofino is a great place to go surfing, looking for wildlife, eating delicious local food, or surrendering to Mother Nature's strength. The West Coast will demand your undivided attention with its natural beauty.
If you're looking for a guided wildlife tour on the West Coast, book your wildlife tour online with us – see the beauty of the West Coast firsthand. 
What Makes Vancouver Island's West Coast So Great?
Old-growth rainforests, wave-swept beaches, snow-capped peaks, rolling farms, verdant vineyards, and pleasant seaside villages abound on Vancouver Island, North America's largest West Coast island. Outdoor activities such as surfing, kayaking, whale watching, and fishing, as well as hiking, mountain biking, and skiing, are all popular in the Island's parks and protected areas. With the mildest climate in Canada, the Island is home to a plethora of wineries and organic farms. Historic landmarks and gardens in Victoria, BC's capital city; wineries in the Cowichan Valley; sandy beaches in Parksville and Qualicum Beach; and Pacific Rim National Park Reserve on the island's West Coast are among the highlights.
The wild, untamed beaches of Vancouver Island and Tofino in particular are a summer haven and a winter hotspot for storm-watching and surfing. The Island, in addition to its unending list of hiking, camping, and paddling experiences, provides abundant opportunities to relax on its picturesque golf courses and luscious vineyards.
Notable Vancouver Island West Coast Attractions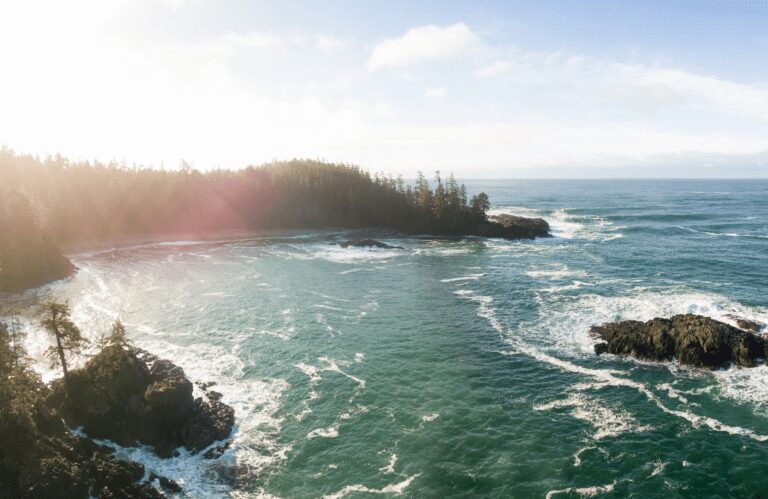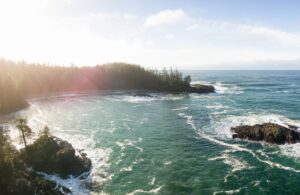 Vancouver Island's West Coast is rife with natural attractions, hot springs, stellar beaches, wildlife and more. Here are a few of our favorite sights to see!
 Vancouver Island Old Growth Forests
Except for the Olympic Peninsula, no other Cascadia location is known for its stunning ancient forests and enormous trees like Vancouver Island. The climate, which is typically misty and cloudy, along with a long wet season (about September to May), encourages the growth of massive trees. Its dark, nutritious forests are home to some of the world's largest cedars, spruces, and hemlocks, which have long been a source of inspiration and interest for big tree hunters. Some of the most beautiful old-growth forests on the Island include Carmanah Walbran Provincial Park, Avatar Grove, Pacific Rim National Park Reserve, Cathedral Grove, and Meares Island, transporting intrepid explorers to breathtaking, almost primordial landscapes.
 Hiking the West Coast Trail
We can't imagine a better way to immerse yourself in a unique coastal landscape of crashing waves, tidal pools, rock formations, old-growth forests, birds, and wildlife than to spend a week meandering along a beach. Vancouver Island's 75km West Coast Trail, known for its ruggedness, hundreds of man-made ladders and bridges, lush rainforests, and gorgeous beach campsites, offers an adventure as diverse as the island's flora and fauna. It's an incredible journey through the Pacific Coast and Vancouver Island's history.
Sightseeing in Tofino (Marine Eco-Tourism)
Tofino is situated on a peninsula in Clayoquot Sound, surrounded by untamed natural features such as lakes, inlets, and old forests in Vancouver Island. Cox Bay, Chesterman Beach, and the famed Long Beach, all part of the Pacific Rim National Park Reserve, include sandy beaches with year-round surfing opportunities. Tofino is a laid-back village on the peninsula's tip. For a truly wonderful Tofino sightseeing experience, we recommend any of our guided wildlife tours. 
All About Vancouver Island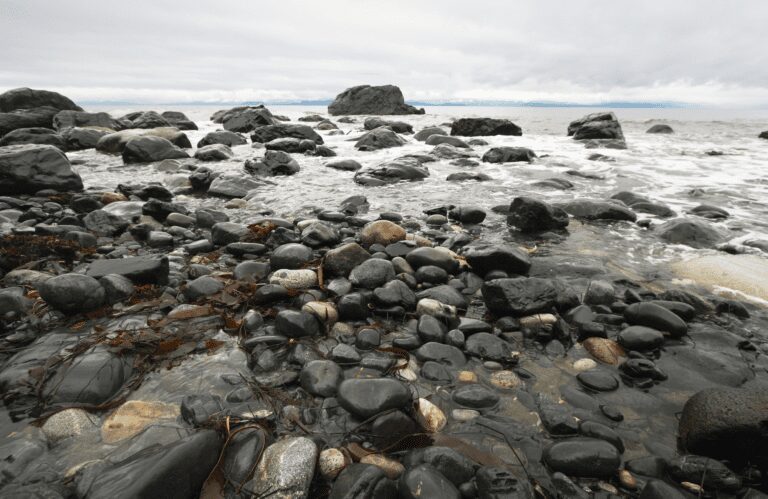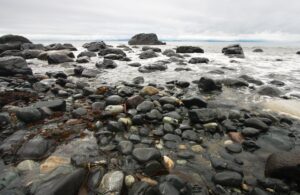 Located on the farthest Western coast of Canada, Vancouver Island boasts the mildest year-round weather in the continent, making it one of the most popular vacation destinations and ideal places to live in Canada. Here are some of the great things about Vancouver Island's climate and natural beauty.
Vancouver Island Wildlife
Vancouver Island comes alive with wildlife tours in Tofino available between May and October. Vancouver Island is teeming with wildlife, from terrestrial species like bears, cougars, raccoons, grey wolves, and deer to marine animals like whales, otters, sea lions, and salmon, and in the air animals like birds and bats in Vancouver Island forest.
Vancouver Island Native Plant Species
From the rough coastline shorelines to the deepest, lushest rainforests, Vancouver Island is a naturalist's dream, with so many different varieties of flowers, plants, and trees.
A day's drive inland on Vancouver Island is worth it since it is home to some of the world's largest trees and most magnificent old-growth woods. Some of the world's largest and oldest Spruce and Cedar trees can be seen in Carmanah Walbran Provincial Park. Cathedral Grove in MacMillan Provincial Park, with its towering Douglas firs, is easier to get to but much busier.
A variety of flowers that can be seen on Vancouver Island are wild ginger, ocean spray, Nootka rose, etc. We have a lush abundance of plants like the low-lying Trilliums, patches of painful but delicious stinging nettles, and more traditional healing plants used by the First Nations for you to discover.
Weather on Vancouver Island's West Coast
From March to November are the finest months to explore Vancouver Island. The district has a portion of the country's mildest climate and driest summers, so anticipate pleasant temperatures in the spring and fall, with an above average rainfall. Summer in Vancouver Island is hot and dry. The numerous festivals that take place on Vancouver Island make summer the most popular season to visit.
Vancouver Island's climate is one of the world's mildest and diverse temperate rainforests around the world – while it rarely gets cold, we get a plethora of rain and storms – especially on the West Coast of Tofino. The summers are humid and mild with lots to see!

Discover Tofino and Vancouver Island's West Coast
Vancouver Island, Tofino, and Pacific Rim National Park, located along the Pacific Rim Highway, are the Island's year-round West Coast playgrounds, offering surfing, winter storm-watching, beachcombing, wildlife tours, and more.
Tofino is a tourism resort in the center of beautiful wilderness, located just past Long Beach and overlooking Clayoquot Sound. Tofino was designated as BC's first UNESCO Biosphere Reserve to help safeguard this stunning location.
Whale-watching, fishing, kayaking, diving, and guided bear-watching tours with West Coast Aquatic Safaris are among the outdoor activities available. Hikers can choose from a variety of trails in and around Long Beach. Despite its popularity, Tofino has a tranquil, rustic atmosphere, with tiny stores, art galleries, and cafés blending in seamlessly with world-class resorts and fine dining facilities.
Discover the beauty of the West Coast and Tofino today with a guided wildlife tour with West Coast Aquatic Safaris. Book your West Coast sightseeing tour online.